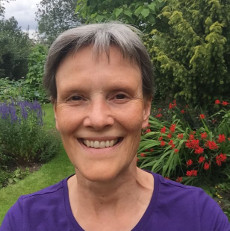 The School continues to thrive despite a very challenging year owing to the tremendous efforts of students and staff. Our teaching moved to 'bimodal' delivery with staff recording short videos for students to view prior to interactive seminars on Zoom. We held as many socially-distanced lab sessions as we could, and re-designed final year research projects to give as many students as possible the opportunity to have highly-focused experimental time in research labs. The adaptations that we made have given us many new ideas on how to improve our programmes in the future.
Our research is going from strength to strength, with the highest value of research contract awards that we have ever had. Research on manufacturing and recycling of batteries and magnets is continuing to grow, as is work in the area of materials for challenging environments, including nuclear fission and space.
The Birmingham Energy Institute's Centre for Strategic Elements & Critical Materials, directed by Professor Allan Walton and Dr Paul Anderson, and the EPSRC Critical Elements & Materials (CrEAM) network, coordinated by Dr Vicky Mann, launched the Policy Commission on Securing Technology-Critical Metals for Britain in October 2019. The Policy Commission aims to develop a UK strategy for the supply of so-called strategic elements and critical materials – components of many modern technologies that are vital to the UK economy. For example, critical materials underpin future supply chains in the automotive, energy generation, robotics and electronics sectors which are some of the key area of research in the School of Metallurgy and Materials.
The Policy Commission, chaired by Sir John Beddington (former government chief scientific advisor) supported by a panel of expert commissioners representing the full materials supply chain, heard and deliberated on evidence from a range of sources over four evidence gathering sessions. The resulting report was originally scheduled to launch in Westminster in April 2020; however, this was delayed due to the rapidly changing situation with the Coronavirus pandemic and during the intervening period the report was updated to reflect the changing context. In March 2021 the updated report was launched virtually and the intention is to convene face-to-face stakeholder events as soon as the situation permits.
Research is underway in the Advanced Ceramics and Composites team, led by Professor Jon Binner, that is intended to see the introduction of ceramic matrix composites into jet engines. Two types of composite are being developed; the first is based on silicon carbide fibres and silicon carbide matrices and these are intended to replace the high temperature metal alloys currently in use, though currently only for non-rotating parts such as combustors and nozzle flaps. The composites offer the ability to run the engine at a hotter temperature, typically up to ~1500 °C thus achieving an increase in performance and fuel savings, as well as significant weight savings. The second type of composite is based on oxide fibres and oxide matrices; these have a lower temperature capability, typically ~1200 °C, and are being investigated for applications in thermal shielding. If specific additions are made to the composite then it is also possible to add multi-functionality and, in particular, tune its electromagnetic properties adding further potential applications.
Three new lecturers joined the School last year, bringing complementary experiences in terrestrial flight and space industries. Dr Zhong-Nan Wang (left) is an expert in computational fluid dynamics. He teaches airframe design and CFD. His work aims to reduce the environmental impacts of aviation and power generation by lowering noise emission and increasing aerodynamic efficiency. Dr Bromfield (centre) specialises in flight dynamics, data monitoring, and human factors in aerospace. His work aims to increase aviation safety through better understanding of the interaction between human and automatic systems. Dr Leah-Nani Alconcel (right) is a spacecraft engineer who has worked on flagship NASA and ESA missions through her career. She teaches spacecraft systems engineering and space mission analysis and design. Her work focuses on payload instrument development and calibration, data management and archiving, and developing a more inclusive curriculum.
Leah isn't the only one in the School with an interest in space…
Researchers in the Advanced Ceramics & Composites team are working to produce materials that can survive extreme environments such as the combination of ~3000 °C combined with gas flows of Mach 5 – 6 and extremely oxidising atmospheres, e.g. due to the presence of atomic oxygen. Such materials are needed for applications including rocket nozzles and leading edges for hyper-velocity vehicles, both in the civilian and military sectors. The research team, led by Professor Jon Binner, has developed ultra-high temperature ceramic matrix composites, UHT-CMCs, that are based on carbon-carbon composites that are impregnated with highly specialised advanced ceramics such as zirconium and hafnium diboride. The jet vane shown on the right needed to survive at least 12 seconds but was still fully functioning after 5 minutes allowing the vehicle to be completely redesigned. Similar materials have also shown tremendous promise for use in rocket nozzles.
A number of European Space Agency (ESA) projects are underway in the Advanced Materials Processing Laboratory (AMPLab) headed by Professor Moataz Attallah. AMPLab is exploring the utility of 3D printing and powder processing technologies in the development of thruster structures from refractory metals. Its researchers are also investigating light low-expansion aluminium alloy replacements for the heavy NiFe alloy Invar-36 often used in the precision instruments required for spacecraft communications, as well as creating lightweight thermally stable radio frequency (RF) devices for satellites through 3D printing techniques.
The School's Aerospace Engineering programme, which began in 2018, celebrated the graduation of its first cohort of BEng candidates at the in-person graduation ceremony in the University's Green Heart. Ed Adams and Isabelle Campbell (pictured) will be pursuing careers in finance and the RAF, respectively. Well done Ed and Izzy! We look forward to the graduation of our first students on the 4-year MEng programme next year.
Discover Materials is a working group formed of ten Material Science and Engineering (MSE) departments (including School of Metallurgy and Materials), or offering MSE courses, with the aim of increasing public awareness of MSE and the career opportunities that a MSE degree can open up. It is led by Dr Chris Hamlett, the Henry Royce National Outreach Officer for Materials Science, based at Birmingham.
Analysis of UCAS and entry data to MSE courses and surveys of MSE undergraduate students and 16-18 year olds has provided a clear picture of the barriers to application to MSE courses which has been published in Materials World. These include a general lack of awareness of the discipline due its absence from the secondary school curriculum. We plan to address issues by working with the Henry Royce Institute, IOM3, STEM Learning and others to highlight the relevance of MSE in the curriculum, and the career choices that a materials degree can open up, to school teachers, pupils and families via our website and both online and in person engagement activities such as:
The external survey of 16-18 year olds was commissioned in partnership with the Henry Royce Institute with whom was have also worked in commissioning a professionally-produced video to enthuse the public about MSE and also in developing our new-look website which is coming soon.
During the pandemic, we have run three online event that have included a mixture of live and pre-recorded content – the recordings from these can be found on the Discover Materials YouTube channel.
In partnership with STEM Learning, we have set up the Discover Materials Ambassador Network and so far have had 35 ambassadors sign up, mainly PhD and postdocs, and they have helped create content for the website and some even volunteered for our first in-person science festival, since the pandemic began, at Malvern Science in the Park.
A number of our staff were recognised this year for the exceptional work they have done in the University's annual awards. Dr Leah-Nani Alconcel was recognised for all the brilliant work she has done supporting students this year by winning the award for Personal Academic Tutor of the Year – congratulations. Mr Neil Drury, Dr Austin Tomlinson, and other staff on the Foundation Year programme were shortlisted for the award for inclusive education. This was in recognition of all the work they have done to help widen participation in Engineering and the Physical Sciences. Dr Sam Cruchley was also shortlisted for the award for Educational Leadership for all the work he has done in leading the School through the transition to online education last year due to the COVID-19 pandemic.
In other news, one of our well-loved staff members, by staff and students alike, has recently retired after a career of almost 40 years at the University – Sharon Jones. We are sure that you would all join us in thanking her for all her hard work and dedication to the students and wish her all the best for her retirement.
During this unique year our three societies BUMS, NucSoc and AeroSoc have been as active as ever engaging with new and existing members of the society. The Materials and Nuclear Family Schemes were in full swing again and has now been expanded to include postgraduate and students kicking off with a family games night. Plus, AeroSoc launched their first Family Scheme for incoming aerospace engineering students.
This year also saw a wide variety of new competitions introduced such as the popular 'BUMS Bake off', 'BUMS Halloween Pumpkin Carving competition' and some great staff vs student events, with a highlight being the staff vs student Christmas quiz. BUMSport had another great showing in campus league, taking part in Netball and Football as well as introducing the all new 'BUMS Strava', where 2.6 million metres were covered by our members through jogging, walking or biking! Emma Kelwin from BUMS was also the brains behind the College's 'Meet your alumni' series and instigated 17 different speaker events in celebration of International Women's Day. NucSoc had great success with their 'Experiences of Black Professionals in Industry' and 'Networking with NucSoc' events where they invited guest speakers from their industry partners and alumni. Congratulations must go to AeroSoc who held their first ever careers talks this year! They organised a specialist talk from the Defence Science and Technology Laboratory (DSTL) and in March hosted 'Aero Insights', a careers talk with five expert and alumni speakers who spoke on their careers and importance of being a women in engineering. Plus, to top the year off our very own Avery Cunningham won The Great Achievement in EPS Award at the annual EPS Societies' Awards - congratulations Avery!
Our alumni continue to be a big part of our School and regularly work with us in voluntary and professional capacities. A big thank you to those of you who have kindly volunteered with the School this year. Your mentoring of our students, guest lectures, sharing careers advice and professional expertise is invaluable, particularly in this last year when so many of you have gone above and beyond to support our students virtually. Thank you, you've made a real impact here.
With very best wishes,
Alison Davenport
Head of the School of Metallurgy and Materials
Read the 2021 Metallurgy and Materials Alumni Newsletter here.