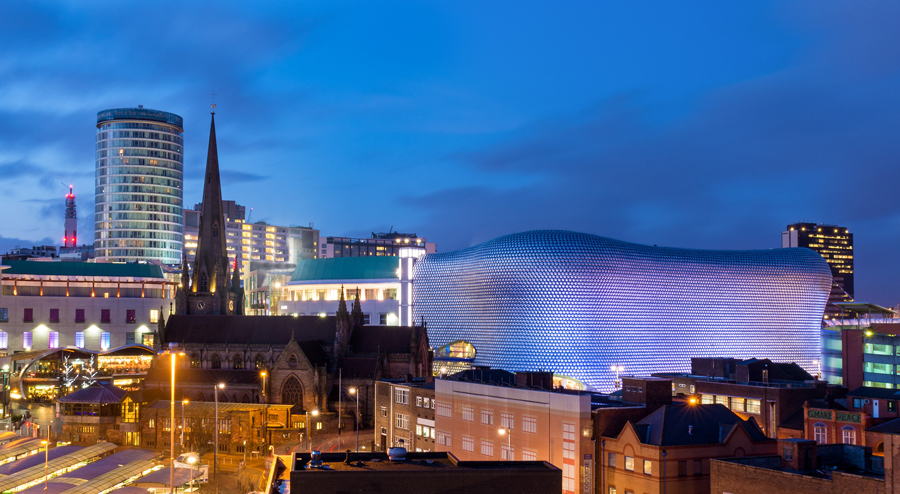 Over the last nine months, Retail has been one of the sectors most severely affected by the COVID 19 crisis. 2020 was the worst year for High Street job losses in 25 years with 180,000 jobs lost. Furthermore, the sector has faced the possibility of 'no deal' Brexit and the potential impact of new customs charges. The COVID 19 crisis has also been intensified by the repeated insecurity of opening and reclosing of "non" essential High Street retail. This is particularly problematic, as today retail is not just about product acquisition, but stores offer brand experiences and therefore have also been affected the simultaneous closure of additional sectors e.g. Health and Beauty/ Food and Beverage. Also, a standard mix of High Street stores will consist of product stores e.g. Deli/ book shop and also coffee shops/ nail salons. Product acquisition can be reasonably replaced with online shopping, but it is the additional experiences that are often the key drivers of profitability. Prior to COVID 19 online retail was accelerating and there was much discussion around the "death" of the High Street. We would argue that the COVID 19 has accelerated existing patterns of behaviour and that there has now been a significant move to online shopping.
In particular, what Governmental decisions have impacted the High Street the most? Firstly, the inconsistency of the definition of essential/ non-essential classifications. For the first time in modern retail activity, retail was formally divided into essential and non-essential retail. Whilst, in England the definitions were restricted to whole stores, in Wales stores were asked to close aisles within "essential stores" and Wales included a list of products that are deemed essential. A good example, of this is that bedding is deemed to be non-essential. Anyone who has a small child or is a carer will know that bedding is indeed often essential at very short notice. Also, one person's essential (e.g. books) is non-essential to others. The essential/ non-essential division is not holding back consumer spending as in Christmas 2020 customers spent £12 billion on food and drink in December and "non essentials" were bought online.
Secondly, the constant re-openings and re-closures that have been problematic for retail. FMCG (Fast Moving Consumer Goods) operates predominantly on a JIT (Just In Time) basis so whilst there is some flexibility in the supply chain, closures with a day's notice leave excess goods in the supply chain which leads to waste and especially at Christmas when e.g. Christmas decorations will become non-essential after Christmas. The Christmas sales period is vital to High Street spending, as this is known as the Golden Quarter when retailers will make the majority of their yearly profits. It is predicted that the Tier 4 restrictions introduced in London just before Christmas will cost the retail sector £4 billion with Primark alone forecasting an additional £220 million loss. Boxing Day footfall was down by 84.1% in London as hospitality, which would usually draw customers to the High Street was closed as well. Furthermore, as of 5 January, 2021 new lockdowns have begun across England and Scotland, which will cause a further impact on retail profitability.
At the time of writing, we have not seen any significant effects of Brexit. Tesco predict that the impact on food prices will be modest and Spitalfields Market has seen very short delays of up to 24 hours. We would argue that full impact of Brexit will not be known until later this month as customer stockpiles run down. Fortunately, due to the Brexit deal the impact of customs charges/ import taxes has been mitigated. The French travel ban gave us a glimpse of what could have been. However, one matter still to be resolved is the removal of VAT rebate for international buyers, it is argued that this would have a significant impact on the main tourist High Streets and is thus subject to judicial review.
Over centuries High Streets have always evolved and will need to continue to evolve but in these challenging times, when otherwise High Street stores would be viable if not closed under Government instructions wider support is needed. In fact, as more people continue to work from home, there is hope for the High Street as people will now pop out to their High Street at lunchtime for a break from Zoom.
Moving forward what does the High Street need for a successful 2021?
Consistency of operations rather than open/ close/ open – and timely proper warnings so that retailers can prepare
Governments need to understand how customers live and the constraints that customers will face e.g. as above, bedding is an essential
Further fiscal Support. In addition to the existing furlough scheme, the Government is investing in 15 areas with an allocation of £255 million however, we would argue that investment is needed in every High Street. On 5th January 2021 the Rt. Hon Rishi Sunak announced a further package of support, in the form of business grants however, we propose that this is still insufficient to support the retail sector and that all companies e.g. those within the supply chain must also be able to access support.
High Street stores need to focus on becoming Phygital – blend the online and offline so that when closures are needed, they have a viable online alternative and that the online and offline are seamlessly integrated to create an exciting and innovative experience when customers can shop instore
Finally, as we emerge from the pandemic consumer confidence will be key to a successful 2021 High Street. The Christmas sales data both online and in supermarkets shows us that customers are keen to spend therefore, it is essential that the vaccine programme roles out as swiftly as possible.