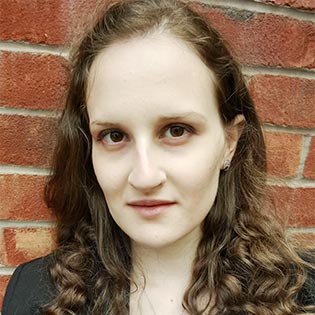 At the University of Birmingham, you have the opportunity to study in the world renowned Department of History. In their latest blog, PhD History student Agni Papamichael explains why the city of Birmingham is a great place to study History.
The multicultural city of Birmingham has a rich and fascinating history. It is welcoming, easy to navigate, and full of educational, cultural, and entertainment venues for every taste. I could go on for paragraphs exalting all the places I love about Birmingham (New Street, Victoria Square, and the Jewellery Quarter are personal favourites!), but I would encourage you to take a tour and have a look yourself! In the meantime, check out the city's libraries, which can be very handy to historians looking for material beyond the rich University libraries, institutes, and collections.
What's more, studying in Birmingham in 2022 will be particularly exciting as the Commonwealth Games 2022 comes to the city, with some of the sports events taking place on our campus!
Birmingham is home to a variety of remarkable history and arts museums, galleries, and sites, available for you to visit online or on site at affordable prices around the week. Birmingham Museums often organise online or in-person lectures, seminars, and other events, through which you could gain knowledge and contact with local and international Humanities and Arts specialists and enthusiasts. These are fine additions to the museums, galleries, and collections at the University of Birmingham campus, which grant students easy access to rare works of art, manuscripts, and books.
Your studies needn't be restrained within a single city - wonderful though it may be. Travelling is a crucial part of historical studies, particularly if you want to do some field research, or go to conferences, libraries, and cultural institutions outside the city you stay at. By living in Birmingham, a centrally-located city at a convenient distance from many key locations within and without the Midlands, you can benefit from its public transportation system and airport, which can easily get you to a variety of destinations in and outside of the UK, thus helping you take your research to the next level.
Be sure to apply for SCONUL Access to access and borrow books from university libraries outside Birmingham. Also, don't forget that you can apply for funding from the University for your travel expenses, and that, even if you're older than 25, you might be eligible for a 16-25 Railcard discount as a student!