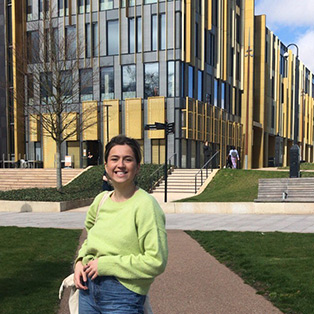 In her latest blog post, final year BA History student Olivia Saunders tells us about what she enjoys most about her favourite module; 'Women and Social Movements in Brazil'.
As part of my final year at Birmingham I have undertaken a special subject module entitled 'Women and Social Movements in Brazil.' The nature of this module means that you study a niche topic throughout the entirety of the year, giving you the opportunity to learn about your chosen study topic in depth.
Throughout my time at Birmingham, I certainly have tailored my degree towards a focus on Gender history. However, Brazil is a region that I had previously never studied. Therefore, I've found this module so interesting as it has allowed me to extend my love of Gender history, allowing me to consider how the trajectories of women's history and women's movements differ in different regions around the world. Brazil is also a fascinating region to research as its history is so tightly bound in the cultural constructs of race, gender and class. An understanding of these intersectional issues is invaluable as it can be applied to other aspects of history and, more importantly, our understanding of modern day.
One thing that I have learnt through studying this topic is how women were actually central figures within various social uprisings in Brazil. With issues ranging from: women's movements (specifically black women's movement), to gay liberation movements, to campaigns against violence against women, to the overthrowing of the military dictatorship, women were fundamental participants in these attempts to prevent social injustices.
The seminars for this module have really helped my understanding of the topic as they have been centered around primary source material. This has included a range of memoires, photographs, interviews and films. All of which have allowed me to understand women's involvement in Brazilian history by considering the different ways that they interacted with various social movements. This is also valuable in understanding how different people conceptualized their involvement, providing an insight into whether their involvement in social movements was encouraged or rejected by the people around them.