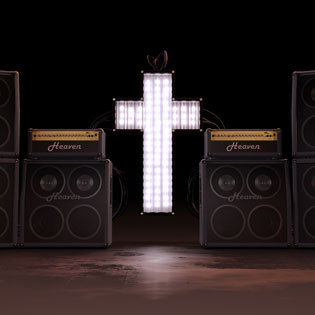 Across three days (15 October – 17 October) and multiple time zones, the University of Birmingham hosted its inaugural conference on "Worship and the Megachurch."
Initially scheduled to be held in Melbourne, Australia, the realities of the COVID-19 pandemic necessitated a pivot to a digitally-based conference. This proved to be a challenging, if illuminating exercise in planning and designing a smaller conference to facilitate both live and pre-recorded conversations to replicate some measure of the networking and discussion of a live conference.
Each conference presentation was pre-recorded, and presentations were grouped thematically into four "releases." Each release was followed by two live discussions, each planned to facilitate maximum participation from the various time zones represented by attendees. This meant that each live discussion saw up to ten participants joining in from multiple countries, a number which allowed comfortable conversations between those present.
A total of 19 presentations were held, of which five were invited keynote speeches, including a panel involving all keynote speakers. The presentations covered a wide range of topics, including "Black Epistemology and Hermeneutics in Pentecostal Spirituality," "Hillsong 华语 Mandarin Translation as Mediation: from the Global Hillsong Sound to Local Chinese Congregations," "Worship and Megachurch: Theological Intellectualism versus De-Ideological Business Model," and "A Time to be Silent and a Time to Speak: Representation of Women Songwriters at Five Megachurches."
Aside from the already high quality of the presentations, special notice must be given to the quality of the discussions held. Most discussions contained participants from at least two to three different time zones, and as the presentations had been distributed beforehand, much more time was able to be spent on discussing the issues that had been raised. Here, we must acknowledge and thank each of our invited chairs and moderators for their participation, which was integral to the success of the conference overall.
Despite the seemingly large differences in method, approach, and content between many presentations, there were some clear themes which emerged over the course of the conference.
These included power: specifically the question of the delegation and use of power vis-à-vis leadership and diversity within megachurch congregations, culture: the contested nature of "culture" and its relation to the "sacred" aspects of church services, context: the importance of a contextual approach in understanding megachurch approaches to worship, and education: the clear need for a stronger culture of education within megachurches.
Overall, despite the challenges placed in our path by the ongoing pandemic, the conference was a success, and we look forward to organising another conference in 2021. It should also be noted that selected presentations from this conference will be invited to submit for publication in the near future. Our thanks go to the University of Birmingham for their support of this event, as well as Andrew Davies, Tanya Riches, and U-Wen Low as members of the organising committee. And, of course, to our presenters, session chairs, and participants, whose attendance and participation made this event a success.