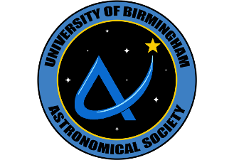 This year has been a one-of-a-kind for AstroSoc, packed with a new lecture series, brand new international celebrations and games nights. Despite the move online, AstroSoc's year has been nothing short of exciting.
We kickstarted our online events last summer with the launch of our shiny new YouTube channel and our first-ever online talk series, 'QUARANTINE Talks'. One of the most heavily impacted sectors due to the pandemic has been education and outreach. QUARANTINE Talks was our effort to bridge this gap by conducting a ten-week talk series where each Monday a speaker from our committee or the School of Physics and Astronomy provided a talk on a hot topic in astronomy. We hosted a range of topics from dark matter to exoplanets, to infrared astronomy and even antimatter. It was delightful seeing the interest in the talks as we saw a rise in audience engagement during the Q&A. You can watch these talks, along with other AstroSoc content through our YouTube channel.
With QUARANTINE Talks done and dusted, we were ready for our next big segment – something we had never done before. During the months of October and November 2020, we initiated World Space Week celebrations at the University of Birmingham in collaboration with SATNAV, WISE and SpaceSoc to bring a plethora of events: talks, interviews, Q&As and quizzes. We delved into the world of satellite technology, space debris and innovations focusing on the global theme of World Space Week 2020 – 'Satellites Improve Life'. As we discussed satellites with our members and speakers, one fact was evident: satellites are the backbone of our modern world but they are on the verge of calamity. Lack of management of space debris is an alarming threat which could lead to a cascade of space disasters and requires urgent action. We are proud to share that with our activities we reached over 600 people via all our online platforms.
This year also saw our annual classic events thrive and reach an even wider audience – we think going online has some quite catchy benefits! Our termly event, 'Tea Talk and Telescope', welcomed Professor Anthony Meijer from the University of Sheffield who provided an engaging talk on astrochemistry in Semester 1, as well as Dr Davide Gerosa from the University of Birmingham discussing gravitational wave astronomy. Our annual patron's talk was a highly successful event as Professor Amaury Triaud discussed exoplanets and their significance followed by an engaging Q&A.
To wrap things up after an eventful year, we hosted our first ever 'Careers and Legacy Night' in February. This event was targeted at undergraduates aiming to pursue a career in astronomy/physics or planning a career shift into this field. Along with this, we shared some precious and impactful AstroSoc milestones – did you know we have a letter from Professor Henry Poynting himself which he wrote to us in the early 1900s?
As we head into a new academic year, we would like to take this opportunity to introduce our upcoming committee:
Outreach Officer - Simon Wooding
Equipment and Observations Officer - Oscar Wright
Secretary - Tuna Su Tasiguzel
Webmaster - Filippo Falezza
Treasurer - Andrew Pearce
Co-elect - Eleonora De Giorgi
Chair - Anwesha Sahu
Despite the unprecedented challenges brought forth by this year, the greatest lesson we have learnt is that our ability to adapt to different circumstances is our biggest strength. This is what allows us to persevere as we look forward to a brighter future free from COVID-19.
AstroSoc
If you would like to know more about AstroSoc visit their society website.
There are 41 student groups in the College of Engineering and Physical Sciences. To learn more about their projects and activities head to the EPS Societies homepage.