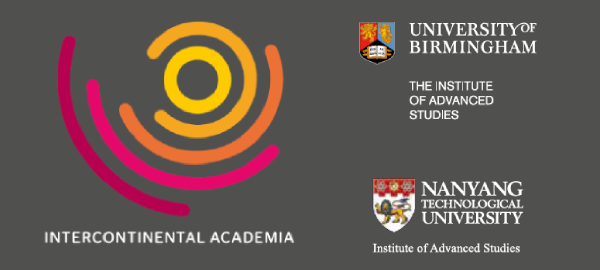 LAWS: Rigidity and Dynamics
18–27 March the Institute of Advanced Studies is delighted to host the Intercontinental Academia (ICA), Laws: Rigidity and Dynamics. This unique event seeks to create a global network of future research leaders, by constructing an arena where talented early and mid-career scholars come together with mentorship from some of the world's finest minds, to nurture and facilitate new collaborations between distant disciplines. The ICA aims to transform approaches to research and enhance awareness of the work, relevance and potential impact of contrasting methodologies.

Several of our Mentors will also give public talks and seminars. Click on images below for details.
Intercontinental Academia Mentors
Intercontinental Academia Fellows
Intercontinental Academia Fellows are supported by member Institutes of UBIAS - University-Based Institutes for Advanced Study. Find out more about the network HERE and our ICA supporting Institutes.
Zukunftskolleg, University of Konstanz, Germany
AAA Fellowships for early career researchers from Latin America, Africa and Asia. Deadlines: 31 March and 30 April, 2019. Read more
Open Call for Research Group Proposals
The Israel Institute for Advanced Studies at The Hebrew University of Jerusalem (IIAS) invites scholars from Israel and abroad to submit Research Group proposals for the 2021/2022 academic year. Read more
IAS Internal Funding Programmes
IAS has a range of funding programmes designed to support and develop colleagues' multidisciplinary research ideas, longer term projects and collaborations with world-leading academics. If you are interested in making proposals, or have any questions, please visit our website for more information about all our programmes and support.

IAS Workshops
Distinguished Visiting Fellows
IAS Vanguard Fellowship
Research Investment Scheme