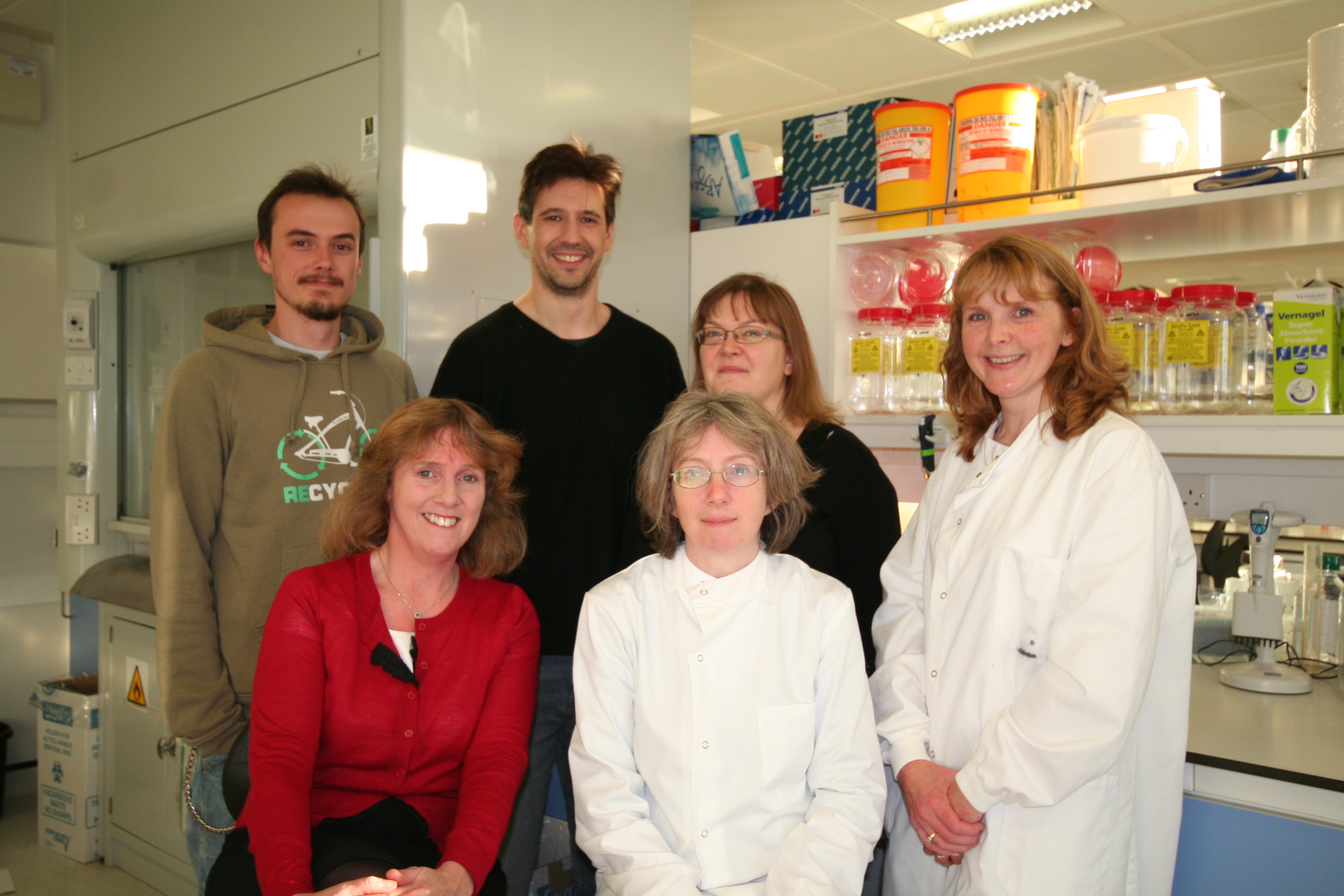 The University of Birmingham has recruited its 1,000th patient to PD GEN, a Parkinson's Disease DNA Bank being created by neurologists at the School of Clinical and Experimental Medicine.

Parkinson's affects around 100,000 patients in the United Kingdom and is the most common neurodegenerative condition after Alzheimer's disease. With an exponential rise in its prevalence with age, its incidence is likely to significantly rise in the UK over the next 20 years.

The PD GEN DNA Bank is a national collection of anonymised blood samples taken from patients with Parkinson's Disease, and their carers. DNA extracted from the blood is kept securely in the Molecular Neurology Laboratory at the University, and small amounts are used locally and sent nationally and internationally for medical research.

This is allowing novel research projects to be performed which will have significant implications regarding the understanding of the disease and its treatment, including sequencing of genes implicated in the development of Parkinson's.
Organised by the University's Clinical Trials Unit, the study has been funded by the Medical Research Council and Parkinson's UK and is led by Professor Karen Morrison, Bloomer Professor of Neurology; Professor Carl Clarke and Professor Keith Wheatley.
Samples from the collection have already been used in collaborations such as the UK Parkinson's Disease Genetics Consortium which has recently reported on genetic susceptibility variants in PD (see notes to editors) and are being used in the GEO-PD consortium, an international PD research group with even wider relevance to global PD genetic research.
Professor Morrison commented: 'It is fantastic to celebrate PD GEN and the input of over 50 NHS hospitals throughout the UK, making it one of the largest Parkinson's DNA banks worldwide. It is providing us with an unrivalled resource for detailed investigation of genetic influences in the disease and will help drive research for new and better tolerated treatments.'

Notes to Editors

* In April, The Lancet Neurology published findings from a ten-year trial, coordinated by the University of Birmingham and funded by Parkinson's UK, the Medical Research Council and the Department of Health, which showed that deep brain stimulation (DBS), a type of brain surgery, could significantly improve quality of life for some Parkinson's sufferers over medication alone.

* Dissection of the genetics of Parkinson's disease identifies an additional association 5' of SNCA and multiple associated haplotypes at 17q21. (Human Mol Genet, 2010, November 2010) CA Spencer, V Plagnol, A Strange, M Gardner, C Paisan-Ruiz, G Band, RA Barker, C Bellenguez, K Bhatia, H Blackburn, JM Blackwell, E Bramon, MA Brown, D Burn, JP Casas, PF Chinnery, CE Clarke, A Corvin, N Craddock, P Deloukas, S Edkins, J Evans, C Freeman, E Gray, J Hardy, S Hunt, J Jankowski, C Langford, AJ Lees, HS Markus, CG Mathew, MI McCarthy, KE Morrison, CNA Palmer, L Peltonen, M Prinen, R Plomin, S Potter, A Rautenen, SJ Sawcer, Z Su, RC Trembath, AC Viswanathan, HR Morris, P Donnelly, NW Wood.

ends
For more information, please contact Jenni Ameghino, University of Birmingham Press Office, 0121 415 8135.