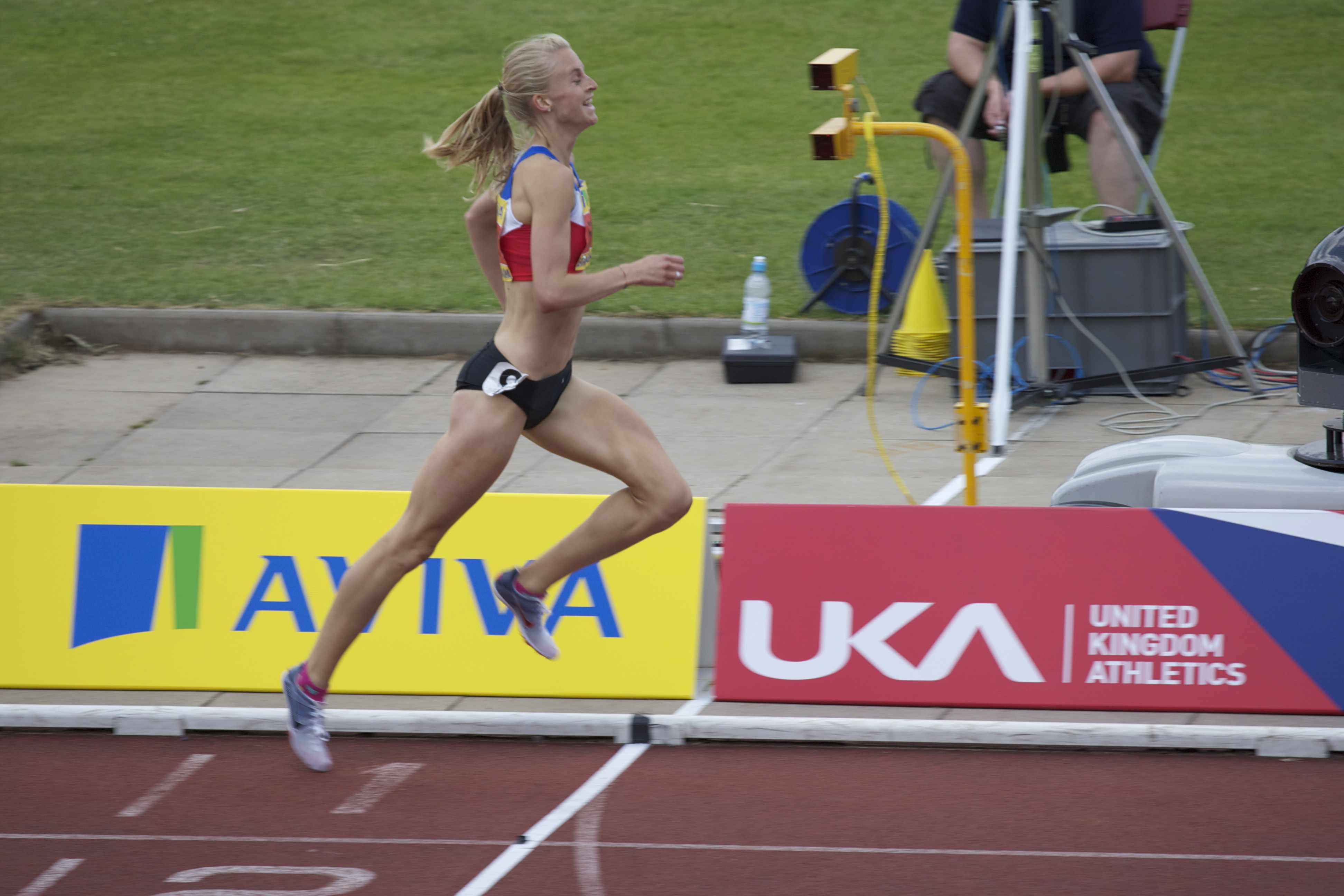 University of Birmingham Sport (UBSport) alumna Hannah England has won a silver medal in the women's 1,500 metres at the 13th IAAF World Championships in Daegu.

The Biochemistry graduate was with the main group of leaders on the final stretch before setting off wide and accelerating her way to a surprise second place.

She looked to have dropped out of contention with 200m to go, but showed plenty of strength down the home straight to win Britain's fourth medal of the competition.

Hannah crossed the finish line in a time of 4:05:68, 0.28 seconds behind American winner Jennifer Barringer-Simpson.

Speaking to Channel 4 after the race the 24-year-old said: 'I am so excited, I felt there was nothing to lose and was so calm.

'When I hit the home straight, I saw the others tying up and just went for it. I felt good all the way into it.

'It was such a weight off just to make the final. I am so happy to have done it for the girls who are coming through.'

It adds to another proud moment for UBSport when 2007 French graduate, Louise Hazel, finished 15th in the heptathlon on Tuesday, August 30, claiming 3 personal bests for the 100m (13.24s), high jump (1.74m) and shot put (12.36m) in the process.

She finished the gruelling event with 6149 points, just 7 shy of her 2010 Commonwealth Games victory.