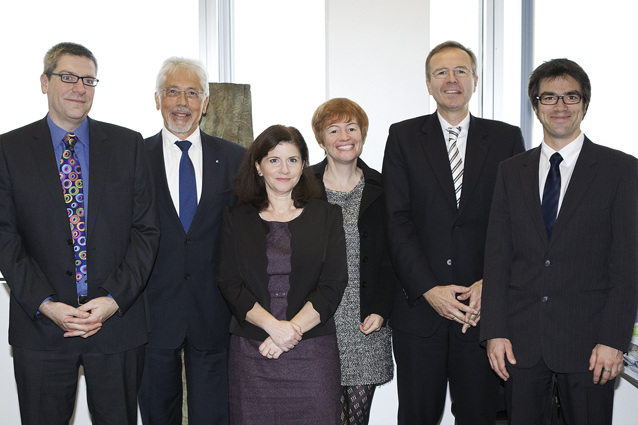 As the annual Frankfurt Christmas market returns to Birmingham this week, education links between the two sister cities are flourishing.
The University of Birmingham is developing closer cultural, academic and business ties with Frankfurt's Goethe University.
Complementing the University's established sister-city links with Chicago and Guangzhou, where it has recently opened a research centre, its growing relationship with Frankfurt focuses on academic collaboration in film, art history, music, social sciences and economics, as well as developing student work placements.
Leading a delegation to Frankfurt this month, Andréa Edwards, Director of International Development and Mobility at the University of Birmingham, said: "It's fitting that the University's engagement with Frankfurt is thriving just as the Christmas market returns to the city. At Birmingham we continue to develop mutually beneficial partnerships with sister cities, such as Frankfurt, and in other parts of the world."
Dr Martin Bickl, Director of the International Office at Frankfurt's Goethe University, added: "As our goal is to develop sustainable partnerships with leading overseas institutions we are very pleased to have won the University of Birmingham as a strategic partner. Frankfurt City Council hosting a reception at City Hall for our guests from Birmingham is a sign of just how strong political support for our collaboration is."
For media enquiries, please contact: Catherine Byerley,International Press and PR Officer, University of Birmingham, Tel: +44 (0)121 414 8254, Mob: + 44 (0) 7827 832 312, Email: c.j.byerley@bham.ac.uk