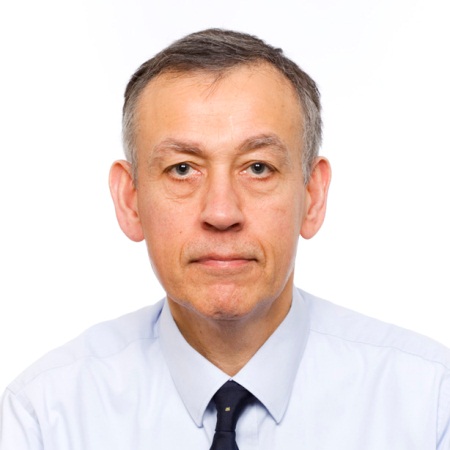 In recognition of Ted Darby's leadership in nuclear materials and contribution to marine reactor safety the University of Birmingham has appointed him to an Honorary Visiting Chair in Nuclear Reactor Materials in the School of Metallurgy and Materials.
This coincides with a national resurgence in interest and need to underpin the nuclear new-build and life-extension programmes with nuclear materials expertise. Furthermore, there is growing interest in Small Modular Reactor (SMR) technology. The University of Birmingham has correspondingly invested in materials irradiation and materials corrosion facilities and the present appointment marks the opportunity for the University of Birmingham and Rolls-Royce to work more closely on research and education programmes that seek to match the growing national need.
Professor Darby has worked within the Rolls-Royce Nuclear sector since joining Rolls-Royce and Associates Ltd. in 1977. Professor Darby has over 35 years' experience of materials technology in pressurised water nuclear reactor systems (PWRs) including 14 years' experience in management of technical professionals. He has had a leading role in high profile projects concerned with various aspects of PWR materials performance and structural integrity, including the design and assessment of in-reactor experiments to investigate complex materials behaviour, and the development of nuclear reactor component safety cases. He has held various management roles, with responsibility for professional metallurgists and chemists, and laboratory facilities. In 1999 Professor Darby was awarded one of the inaugural Rolls-Royce Engineering Fellowships in recognition of his contribution to PWR materials technology. He currently represents the UK on the ASTM Kroll Zirconium Medal Award Committee and the Jules Horowitz Reactor Fuels Working Group.
Professor Ted Darby, Corporate Specialist – Nuclear Materials and Rolls-Royce Engineering Fellow, said:
I am delighted both personally and on behalf of Rolls-Royce to receive this recognition and look forward to developing further the links with Birmingham on nuclear materials.
Professor Martin Freer, Head of Nuclear Physics and Director of the Birmingham Energy Institute said:
I am very pleased that we have been able to recognise the great contribution that Ted has made to UK marine based reactors and we are really excited about growing the relationship with Rolls-Royce through Ted's appointment.