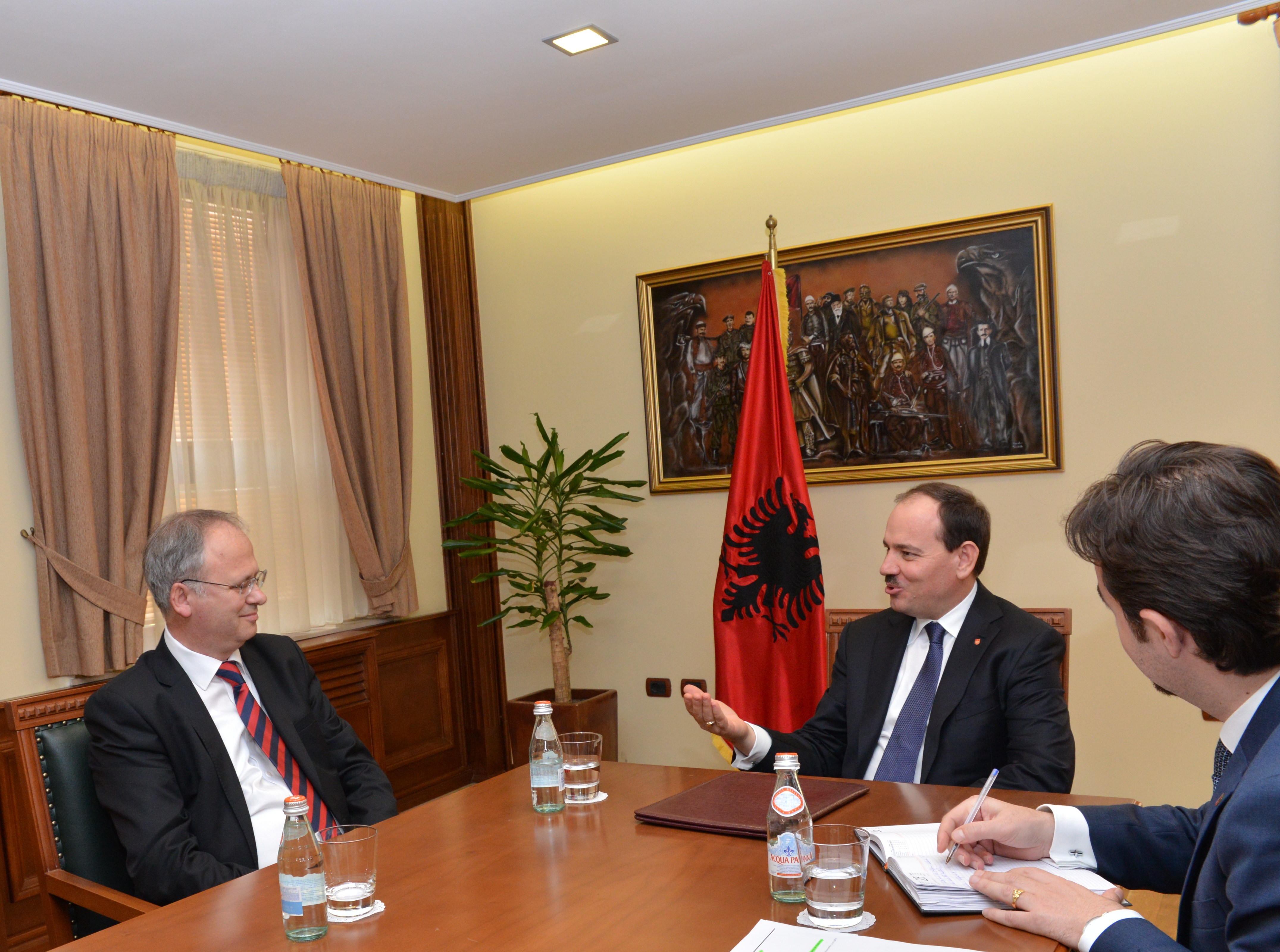 Significant improvements to the economy of the Balkans region can be made if the Albanian government invests in a new €350 million road, argues an academic from the University of Birmingham. Dr Gëzim Alpion, Lecturer in Sociology, has instigated a petition for state leaders to meet their election promises and construct a highway linking Tirana with Dibra, one of the most impoverished regions in Albania.
Dibra comprises of a western part in Albania and an eastern part in Macedonia (FYROM), with a total population exceeding 200,000. Access from Albania's capital Tirana to Dibra currently takes around six hours along a 180km poorly maintained road. The proposed Arbëri Road will ensure an entire journey of less than two hours and be just 72km long. Furthermore, the highway will have another leg linking Dibra with Skopje, the capital of Macedonia, thus becoming a crucial part of the Balkan infrastructure. It will also ensure Macedonia, Kosovo and Bulgaria gain unprecedented access to the Adriatic Sea, contributing further to the EU integration of this area of the Balkans.
"The Albanian government allocated $110,000 towards a feasibility study in 2004 and the road was approved a year later but only €16 million of a total €350 million has been invested since," said Dr Alpion. "The road has been one of the main election promises for all major political parties since 2004, however, once in power, the project is subsequently shelved."
Albanian-born Alpion, who left Tirana in 1985 to pursue his academic career abroad, initiated the petition in March 2013. Support for the petition has quickly spread via social media among the people of Dibra, across Albania and throughout the Balkans, and worldwide. To date the petition has over 7,500 signatories, consisting of 6,000 submitted online and 1,500 on paper. Dr Alpion has now been invited to hand in the petition to the current Albanian Prime Minister, Edi Rama, later this year, which is a significant milestone for the first non-political petition in the country.
Dr Alpion has already met with the President of Albania, Bujar Nishani, the Speaker of Parliament, Ilir Meta and the Minister of Transport and Infrastructure, Edmond Haxhinasto, and a number of Albanian MPs where they discussed the Arbëri Road and the petition in a series of meetings held last month in Tirana. President Nishani and Speaker Meta assured Dr Alpion of their support for the Arbëri Road, highlighted their enthusiasm for the non-confrontational language used in the text of the petition and praised Dr Alpion for his perception of the role civil society can play in Albania. They also appreciated Dr Alpion's view that, along with his colleagues who are lobbying for the Arbëri Road, he supports the government as a 'loyal' opposition.
As someone who is not affiliated to a political party, Dr Alpion is in a unique position to encourage people in Albania to demand more from their politicians through democratic means. "By adhering to the demands of the petition, politicians will be more accountable in Albania, but they will also gain respect from the electorate" said Dr Alpion. "On the other hand, people in Albania need to engage more with politicians and realise that they do have an effective voice in major decisions.
"The petition will be closed only when the road is inaugurated. When we hear that funding has been secured, we will encourage people to sign the petition in even larger numbers to ensure the money is used effectively and that there are no changes to the approved blueprint.
"As a sociologist who has published widely on the Balkan society, I believe that roads are an important means of communication between ethnic groups, peoples and nations and this is exactly what this traditionally troubled region of Europe needs.
"Alongside the obvious economic benefits, the proposed Arbëri Road will create a modern infrastructure where people have a chance to communicate freely and take in each other's cultures and traditions. Communities within the Balkans will be given a much needed opportunity to realise what they have in common is far more important than what divides them."
ENDS
The Arbëri Road petition can be found online at change.org.
Dr Gëzim Alpion can be contacted on +44 (0) 787 651 2001 or g.i.alpion@bham.ac.uk
For interview requests or for more information, please contact Ben Goodwin, International Media Relations Manager, University of Birmingham on +44 (0) 121 414 8254. For out of hours media enquiries, please call: +44 (0) 7789 921 165
The University of Birmingham has been named The Times and The Sunday Times University of the Year 2013/4.
The University of Birmingham is ranked amongst the world's top 100 institutions, its work brings people from across the world to Birmingham, including researchers and teachers and more than 4,000 international students from nearly 150 countries.