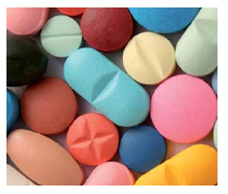 Professor Nigel Simpkins
Haworth Professor of Chemistry
The University is developing a number of initiatives in the area of molecular drug discovery, involving collaborations spanning the Colleges of EPS, LES and MDS.
An exciting development this year has been the launch of a new postgraduate taught Masters degree in Drug Discovery and Medicinal Chemistry. This one-year programme includes multidisciplinary modules ranging from chemical synthesis and molecular modelling to pharmacokinetics, toxicology and drug delivery. Staff from the Schools of Chemistry, Biosciences and Pharmacy have contributed, as have experts who have direct industrial experience with companies including AstraZeneca, Pfizer and GSK. The first cohort includes students from the UK, Spain, Sri-Lanka, China and Iraq. This group will graduate in Autumn 2014, following completion of the research project component of the programme.
The same spirit of cross-College collaboration is also fueling plans to strengthen considerably the multidisciplinary drug discovery research within the university. The objective is to bring together key groups of researchers and enable them to focus on finding new medicines in key areas of research strength, including cancer, infection, and immunity. The proposed initiative would provide funding and leadership to link research in the synthesis and screening of new molecular entities to the study of therapeutic targets and so address unmet medical needs. The plan will better position our research to compete for drug discovery funding from the research councils and from the pharmaceutical industry, which is increasingly looking to form partnerships with academic groups.