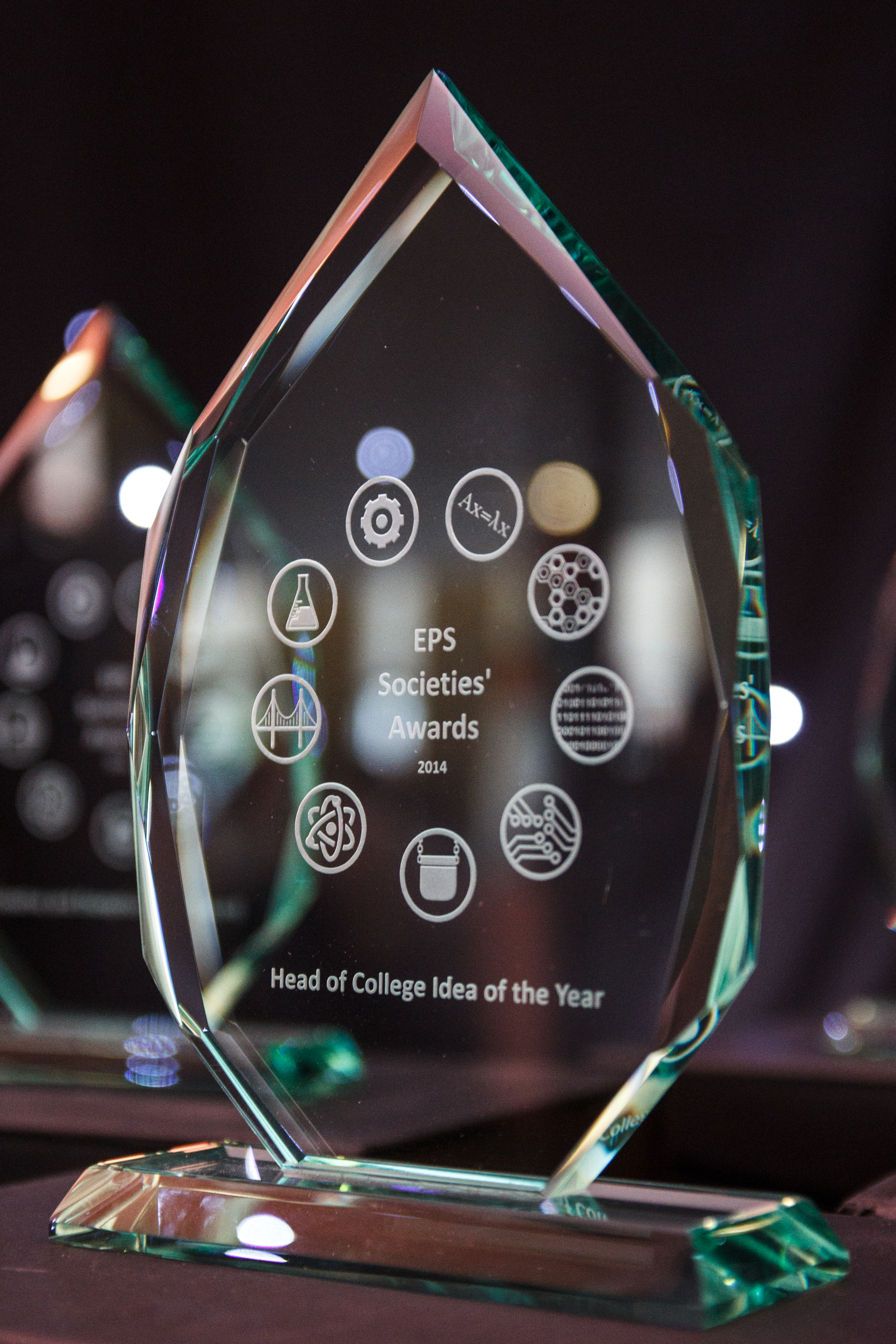 On Friday 6th June 2014 the College of Engineering and Physical Sciences, with the help of myself and the organising committee of 2 other students, held the first annual EPS Societies' Awards. After 6 months of planning the night saw around 100 guests enjoy a 3 course meal and entertainment from Charlie and the Funk Factory (a student jazz/funk band).

Over 140 nominations were received from both staff and students across the College for the societies and their members, recognising the outstanding work put into the societies over the year. Our master of ceremonies Ian Minards, Mechanical Engineering alumnus and Product Development Director of Aston Martin, was an exceptional host; funny and very inspirational for everyone watching. He bought an Aston Martin Vanquish to the front of the venue sparking awe from staff and students alike.

A raffle was held to raise money for research conducted into child brain cancer here at the University. £500 was the target to allow us to pay for brain scan for a child with cancer to try and save their life. We beat that target and raised a little under £510 which was an amazing achievement and made the hard work and effort put into this awards evening so much more worth it!
To see more photos, learn about the winners and for information on how you could get involved at next year's event please visit www.birmingham.ac.uk/eps/societiesawards