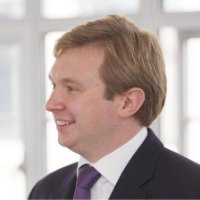 Managing Consultant, Berkeley Research Group
MSci Mathematical Sciences - First Class Honours (2007)
The University, and in particular the Maths department, was filled with superb lecturers who imparted a love of learning which has never left me.
After graduating from Birmingham, I moved to London, where I worked briefly as a financial derivatives operator at Shell Trading and Shipping Company. I then moved on to train as a forensic accountant. After three years training, attending college and acquiring work experience, I became a Chartered Accountant. I now work as a forensic accountant, specializing in the quantification of damages, at BRG. As well as investigating fraud, I provide support to clients and legal teams involved in disputes. In these cases I assist the Court (or Tribunal) in the assessment of damages. These are usually big-ticket litigation or arbitration cases with potential damages of hundreds of millions, if not billions, of pounds. As agreement is often not reached between the parties, it can be necessary for the expert accountant to give evidence and be cross-examined during the trial.
What is the best thing about what you are doing now?
The wide variety of the projects I am involved in ensures that the work remains interesting while giving me the chance to acquire in-depth knowledge across a range of fields and industries. It is usual that both parties in a dispute will appoint an expert accountant. I enjoy the intellectual challenge of critiquing other experts, while having my own work subjected to similar scrutiny. Although well established in the US, BRG is a new-comer to the UK. The start-up nature of BRG in the UK offers a dynamic work environment and fantastic opportunities within the company.
What was the best thing about your time as a student here?
I enjoyed everything about my time at Birmingham University. I guess the single best thing about my time would be the people I met, both on my course and from other subjects, who remain great friends. They made the times when serious study was required bearable!
In what way did living and studying in Birmingham live up to your expectations?
The Birmingham University campus gives the university a unique feeling, which is not always present at city universities that do not have a campus. Birmingham itself is a fun city, with a wide variety of days and nights out!
How did you grow as a person by coming to University? Did it change your life in any way?
The main skill I acquired at university was the ability to challenge myself. The university, and in particular the Maths department, was filled with superb lecturers who imparted a love of learning which has never left me.
What advice would you give to current students studying on your degree programme? It may feel like hard work at times, but it will be worth it. With a degree from this great university in an academically respected subject, your choices are endless!