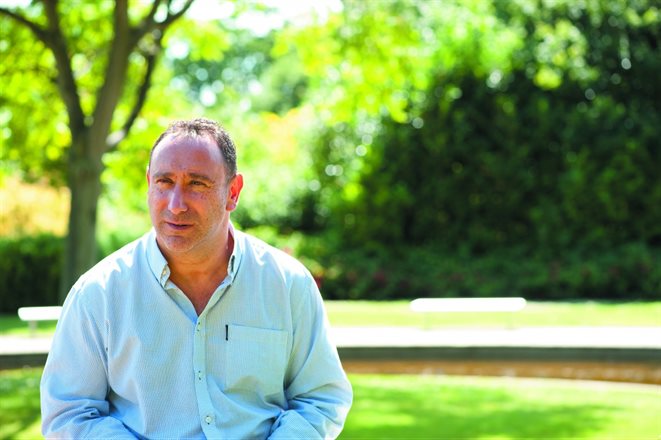 The University of Birmingham is delighted to announce that Professor Saul Becker has been appointed Pro-Vice-Chancellor and Head of the College of Social Sciences to drive forward Birmingham's ambitious plans to be a global centre for teaching and research across the social sciences.
A leading professor of social policy and social work, Professor Becker is currently Assistant Pro-Vice-Chancellor (International) and Director of Research for the Faculty of Social Sciences at the University of Nottingham. He will take up his new role in August 2014.
Announcing the appointment Vice-Chancellor of the University of Birmingham, Professor David Eastwood, said: "Following an international search for an outstanding Head of College, we are delighted to announce Saul's appointment. As well as bringing an outstanding academic track record, he is a highly-effective leader with a clear vision. He joins the University at a very exciting time and will play a pivotal role in helping us achieve our global ambitions."
"I would also like to thank Professor Edward Peck, the outgoing Pro-Vice-Chancellor and Head of College, for his leadership and considerable achievements during his time here."
Prior to joining the University of Nottingham, Professor Becker held Chairs at the University of Birmingham and Loughborough University. He is the Founding Series Editor for The Policy Press Understanding Welfare best-selling book series and has written more than 330 publications and nearly 200 conference papers.
Accepting the position, Prof Becker said: "I am delighted to be returning to the University of Birmingham after eight years at Nottingham. I look forward to working with colleagues to build on Birmingham's existing excellence and to deliver world-leading Social Sciences in teaching and research with impact. It is an honour to join one of the world's leading universities as PVC and Head of the College of Social Sciences."
Ends
For more information please contact Deborah Walker on +44 (0)121 414 6681. Outside of office hours please call +44 (0)7789 921165 or pressoffice@contacts.bham.ac.uk
The University of Birmingham was recognised for its commitment to academic excellence and innovation by being named The Times and The Sunday Times University of the Year 2013–14.
The College of Social Sciences is a vibrant community of scholars with more than 360 academics (including 86 professors) and 264 professional staff across a range of disciplines and interdisciplinary fields. It incorporates Birmingham Business School, the School of Education, School of Government and Society, and the School of Social Policy.
Professor Edward Peck, the current Pro-Vice-Chancellor and head of the College of Social Sciences is leaving to take up a new role as Vice-Chancellor of Nottingham Trent University in the autumn.
Ranked by QS as 62nd in the world university rankings, Birmingham is a leading member of the Russell Group (the Vice-Chancellor is the current Chair) and a founder member of the Universitas 21 global network of research universities.