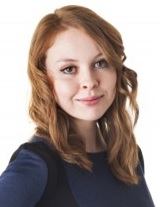 Trainee Patent Attorney, Barker Brettell LLP
MSci (Hons) Physics with Particle Physics and Cosmology (2013)
The Physics department at Birmingham is full of experts in their field, who will help you along every step of the way.
Who are you currently working for and what, in brief, does your role entail?
Barker Brettell LLP (Birmingham), currently a trainee Patent Attorney – this involves assisting inventors / companies to obtain patents or registered designs for their inventions, both in the UK and overseas. I work in the area of physics, mechanical devices, electronics, medical physics, generally anything except biotech or chemistry inventions.
Currently studying towards the qualifying examinations for the Chartered Institute of Patent Attorneys – of which there are many!
What is the best thing about what you are doing now?
Meeting inventors to discuss their ideas and being part of what could be a ground-breaking invention, which every invention is to the maker, is always interesting.

To what extent did your degree set you up for your career?
My job involves applying both the technical skills gained during my degree to understand a wide variety of scientific inventions on a day-to-day basis and also the communication and presentation skills developed, to liaise between clients, patent examiners and overseas attorneys.
The strong emphasis on developing general problem solving skills has enabled me to tackle challenging issues in areas that I am not as familiar with, and has also given me the perseverance needed to find a solution.
What were the most positive and also the most challenging aspects of your course?
I would say that the most positive and challenging aspects of the course usually went hand in hand for me.
I found practical laboratory sessions, especially writing lab reports, to be a big step up from A-levels, where not much practical experimentation is taught. Labs and projects can be frustrating when things do not work, but there is an immense feeling of pride when, after overcoming many problems, an experiment you have designed and constructed produces some good results.
The group studies project in third year was particularly challenging but I have found that this has been invaluable for cultivating a variety of skills that employers prize highly and has been very useful for my CV and job interview. I would say that physics in general is something that will stand you in good stead for a wide range of career choices.
What advice would you give to current students studying your course?
To potential students I would say – go for it! If you enjoyed physics at A-level then you are certain to enjoy studying it at University, as I find physics is one of the few subjects that get more interesting, and often unbelievable, as you study it in greater detail and at a higher level.
The Physics department at Birmingham is full of experts in their field, who will help you along every step of the way. My best piece of advice would be to put as much effort as you can into attending lectures, problem classes, tutorials, every learning opportunity available to help you when it comes to exams. Don't be afraid to approach your lecturers with problems, most of them are not as scary as they look.
What was your favourite thing about the university?
In comparison to other Universities I looked around and have visited, I much preferred Birmingham as it has all the benefits of a campus university: security, community atmosphere, convenience… but with the benefits of being very close to Birmingham city centre.
There is also ample housing in Selly Oak to live in when you leave halls; it is right next to the University and so you avoid any travel costs or time.
What is your best memory of your time at Birmingham?
There are quite a few to choose from. I really enjoyed my trip with the particle physics group to CERN in my 2nd year and also the physics balls when members of the staff had become friends.
Most of all, I think I enjoyed the moment when all my hard work in exams, fourth year projects and classes has paid off to get a first class degree and a guaranteed job after graduation.