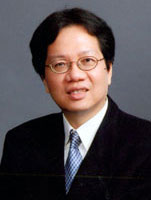 Director of the Centre for Project Management & Construction Law, National University of Singapore
MSc(Eng) Construction Management (1987)
Show genuine interests in people, make friends and learn more about them. Join the Birmingham alumni network and be updated on happenings at your alma mater.
I worked for the National University of Singapore (NUS) since returning from my graduate studies from the UK in 1991. I am a Professor of Building in NUS and have served in various senior management roles including Head of Department and Vice-Dean for Academic, Administration & Finance and Research matters. I am presently Director of the Centre for Project Management and Construction Law in NUS.
What is the best thing about what you are doing now?
I enjoy working with people and am inspired by the bright young minds around me in the university. Because I enjoy what I am doing, I do not see my job as work. Instead, I see myself enjoying my job (otherwise also known as "hobby") in the university and impacting the lives of my students and colleagues alike.

What was the best thing about your time as a student here?
Living in Birmingham was the first time that I have stayed away from home in Singapore. I was fortunate to live in the student halls of residence located at The Triangle in Edgbaston. It was a wonderful and memorable time as I made new friends from around the world while at the same time, learning from and being inspired by my very dedicated team of Birmingham professors.

In what way did living and studying in Birmingham live up to your expectations?
The University of Birmingham (UoB) had a very beautiful campus when I was there in the 1987 studying for my MSc(Eng) degree in Construction Management. When I returned in 2012 to UoB to receive my DSc in Civil Engineering, I continued to enjoy the beautiful grounds of the campus especially the area around the Clock Tower. The University has certainly lived up to my expectations even way back in the 1980s when I was living and studying there.

How did you grow as a person by coming to University? Did it change your life in any way?
The MSc(Eng) in Construction Management program in Birmingham is one of the most established and respected programs of its kind both in the UK and abroad. I grew as a person in Birmingham when I experienced first hand the team of dedicated teachers who showed me that they really cared about their students. Even amidst their good humour, they seriously showed me what impactful and complex research is all about. I would like to take this opportunity to once again thank David Hoare and David Seymour for all the wonderful memories that I have in Birmingham and for showing me the way that enabled me to be what I am today as a person.

What advice would you give to current students?
If you are an overseas student, it is good to maintain a balance between studies and also to spend time visiting many places of interests around Birmingham and beyond. Show genuine interests in people, make friends and learn more about them. Join the Birmingham alumni network and be updated on happenings in your alma mater.

Is there anything else you would like to share?
The time I spent in Birmingham was relatively short because my MSc(Eng) program took only one year to complete. But this is arguably one of the best times of my life. The experience was both intellectually/academically challenging as well as socially/personally enriching. Am I proud to be associated with Birmingham and would I return again to the University? The answer to both questions is a definite YES!