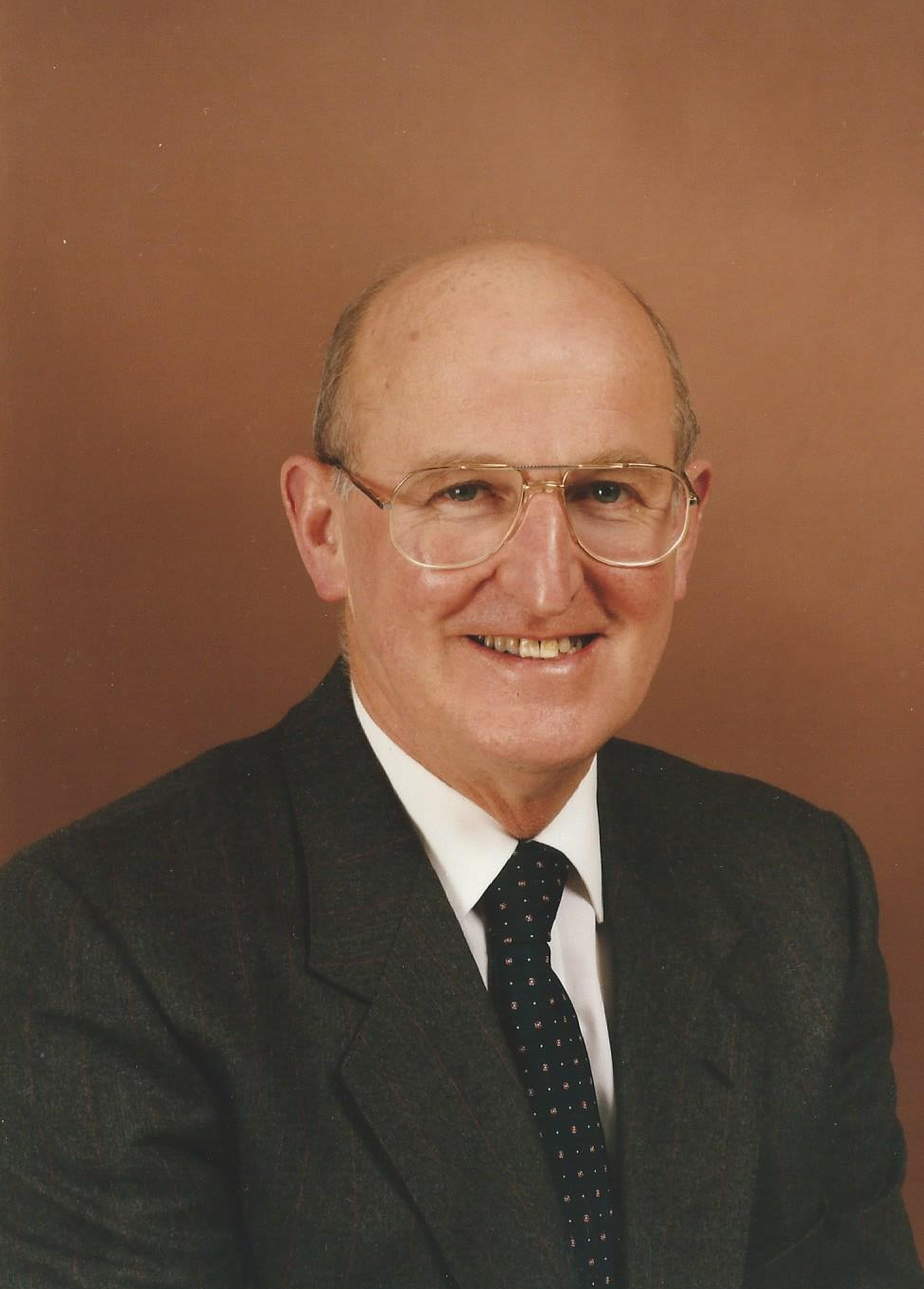 Ken Stephens joined the Department of Electrical and Control Engineering of Battersea College of Technology (CAT) as a lecturer only months before it became the University of Surrey and the department's name became Electronic and Electrical Engineering. Ken spent the rest of his career at the University of Surrey, becoming dean of the Faculty of Engineering, a post that he held for 10 years before retiring in 1996.

He was very successful in these roles and led the department and faculty over a period of significant growth whereby engineering became a major strength of the university. It was his leadership and vision that established the department as a major strength both within the university and nationally, with major research strengths in ion implantation and satellite engineering.

Ken graduated from the University of Birmingham with a BSc in physics and a PhD in nuclear physics. He then spent several years in industry working on various aspects of the design and instrumentation of reactors, initially working for Associated Electrical Industries on the MERLIN 5 MW Reactor project and then Pye Labs in Cambridge on the design of the 100KW PYE-AMF educator reactor. It was in his excellence in industry that led him to be recruited to a lectureship at Battersea CAT in 1966 by Prof. D R Chick, and a year later he was promoted to a readership, recognising his scientific excellence.

He established the Surrey University Ion Implantation Centre, which has continued to be funded by the Engineering and Physical Sciences Research Council (EPSRC) – formerly the Science and Engineering Research Council (SERC) – from 1971 to the present and is now an internationally leading research centre and a major national facility. This research centre has developed an excellent international reputation that has led to a number of key international sciences collaborating with Ken and his colleagues, specifically professor Brian Sealy and Peter Hemment. Ken was a key member of various international conference committees including the International Committee of Ion Implantation Technology since 1978.

After an initial visit to the US, Ken visited Japan with professor Chick and Lovering, which resulted in Kideki Matsumura, now an eminent professor, coming to Surrey. He became a close collaborator and lifelong friend, as did many other colleagues from Japan. Ken also visited China and Eastern Europe, funded by the British Council, forging professional links with many other institutions that still continue today.

He was a frequent visitor to colleagues in the US, China, Japan and Europe. His leadership of the department and the Ion Beam Centre has established the University of Surrey as the UK centre and a major international centre for ion implantation and its applications. The centre has developed a number of applications involving electronic and optical devices, archaeology and biomedicine in collaboration with key industrial and academic research laboratories. In recognition of Ken's contributions to the development of ion implantation and the leadership of the department, the laboratory, newly refurbished in 2004, was named the Ken Stephens Laboratory.

Arising out of Ken's research excellence, he was a member of a number of SERC committees, including the Engineering and Nuclear Structure Board and the Alvey Committee for Very Large Scale Integration. He was also a keen and active member of the Institute of Physics, being chairman of the Atomic Collisions Group.

Under his leadership as head of Department of Electronic and Electrical Engineering, the department increased significantly the number of taught students and considerably grew and widened its research activities. Of particular note is his recognition of the importance of satellite engineering and the vision of Martin Sweeting for the development of low-cost satellite technology. Ken's support for, and recognition pf, the importance of satellite engineering led him to being appointed one of the first directors of Surrey Satellite Technology Ltd, the spin-out company of the department that has built, launched and controlled satellites for a number of international organisations. This activity has become a major asset for the university and has contributed very significantly to the international reputation of the university.

As a result of Ken's vision and leadership, the department developed into one of the top departments in the country, with excellent Research Assessment Exercise rating. Ken's achievements laid the foundation for the reception award of a Regius Professorship in Electronic Engineering to Surrey by Her Majesty the Queen. He continued his association with the university after his retirement as dean, engaging in consultancy work including monitoring probationary lecturers.

Ken contributed to the local community as a governor of the Royal Grammar School, Guildford, in 1977. He became chairman of the Academic Committee before becoming chairman of governors until he retired from the Board of Governors in 2004, having served in that capacity for eight years. His influence on the development of the school was recognised for his contributions to the curriculum, especially the introduction of electronics and technology, and for leading the continued development of the school in this increasingly competitive world.

Ken was a very sociable person who was well known for his election night parties. He felt that all staff were important and he was very keen for tutors to the undergraduate tutors to know their students well, and supported staff student social events. Cricket was one of his passions. He was a keen cricket player and a member of the renowned MCC for more than 20 years, a keen and active member of Blackheath Cricket Club since 1970, and was Captain of the University of Surrey Cricket Club in the 1970s.

Ken was a very popular member of staff and somebody who would always see the best in people and be keen to support staff in the development of their research and their careers.

He is sorely missed by his family, friends in Guildford, the University of Surrey and the international ion implementation community. He is survived by a son and daughter and by his widow, Carolynn.


Remembered by Professor Bernard L Weiss
(Prof. Weiss is Emeritus Professor of Electronics at the University of Sussex)

Obituary submitted by Mrs. Carolynn Stephens.