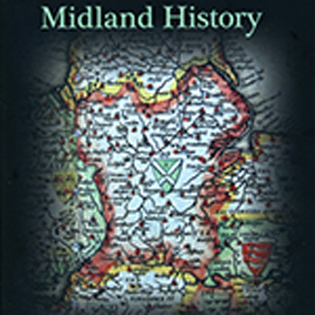 Midland History (MDH) will be publishing a special issue in November 2014 (39.2) dedicated to 'The Midlands and the Great War, 1914-1918'.
The issue will feature the following articles:
Introduction: "The Midlands and the Great War" John Bourne
"The Provincial Press & the Outbreak of War: A Unionist View in Worcestershire" Nick Beeching
"Patriotism in Nottinghamshire: Challenging the Unconvinced, 1914-1917" John Beckett
"Burslem and Its Roll of Honour 1914-1918" J.M. Bourne
"'Soldiers of Christ arise': Religious Nationalism in the East Midlands during World War I" Stuart Bell
"Zeppelins over the Black Country: The Midlands' First Blitz" Paul Fantom
"'Ever in our Thoughts': Remembering Midland Men" Sonia Batten
The special issue will be celebrated with a launch event due to take place at the University of Birmingham on 5 November 2014.