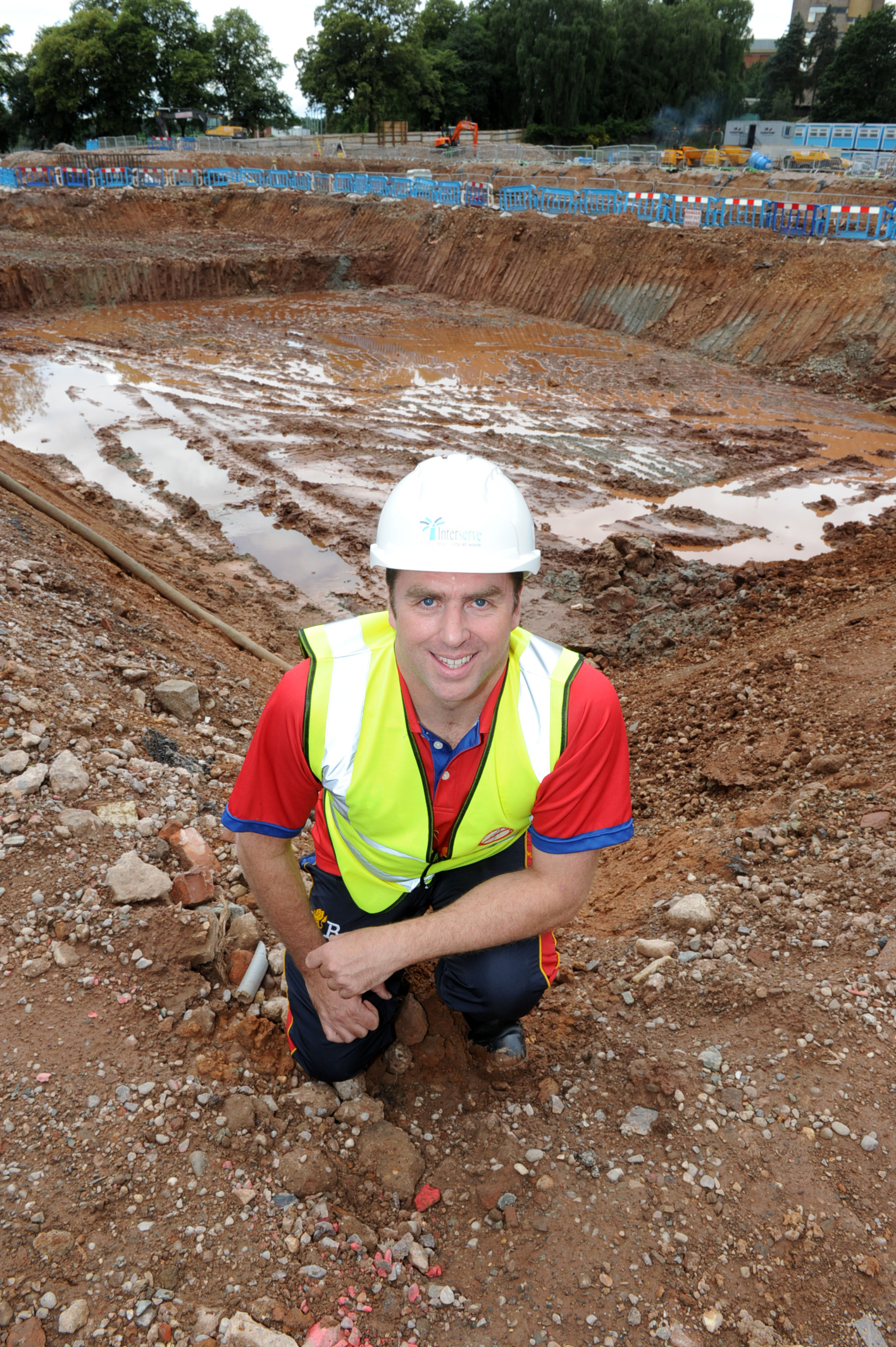 A swimming coach at the University of Birmingham finally got chance to get into a 50m pool in the city this week after 30 years of pining for one – although he'll have to wait a little while longer for the taps to be turned on.
Gary Humpage, head swim coach at the University, has been desperate to be able to get into a 50m pool in his home city since he started training back in the early '80s. And when he began coaching at the University in 1996, he started to hear whispers that the longed-for pool might actually be built at his own venue.
This year, work finally began on the realisation of that dream – when construction of the University's new state-of-the-art sports centre began, with a 50m pool being one of the main attractions, along with a multi sports hall, huge gym and enough studio space to host almost 200 fitness classes a week.
And this week, observers could clearly see that the 50m pool hole has taken shape on the construction site on the corner of Bristol Road and Edgbaston Park Road – and Gary couldn't resist climbing in to get a feel for the scale of the pool. It will be open for swimmers at the beginning of 2016, once the sports centre has been constructed around it.
He said: "It was around the time of the 1984 LA Olympics when people started to talk about getting a 50m pool in Birmingham – and I'm so excited that now it's finally happening, it's here at the University of Birmingham."
Gary coaches the University's teams which includes several elite swimmers – but is also involved in the learn to swim classes which take place at the current sports centre, and said that the impact of a 50m pool on swimming could not be underestimated.
He said: "For our elite swimmers, to be able to train in a 50m pool, the difference cannot be stressed enough – they will effectively be able to swim 10 per cent more because of not having to turn every 25m. And the pool will be wider – at the moment, the lanes are narrow - we struggle to do butterfly training because of that. The new pool will enable much wider lanes."
The pool will have a moveable wall which can also split it into two 25m pools, and a moveable floor to enable children to swim at any depth appropriate to them, and Gary said the increased capacity for swimming as a result would make a huge difference to swimming in the city.
"It will change how people participate – everyone can benefit from the wider lanes and variable floor and we can have lane swimming in one half of the pool throughout the week.
"Having this 50m pool in Birmingham will make us so much more competitive – it really will boost the things we can achieve through swimming in this city."
For more information, contact Kara Griffiths, communications manager at the University of Birmingham on +44 (0)7812 671797.