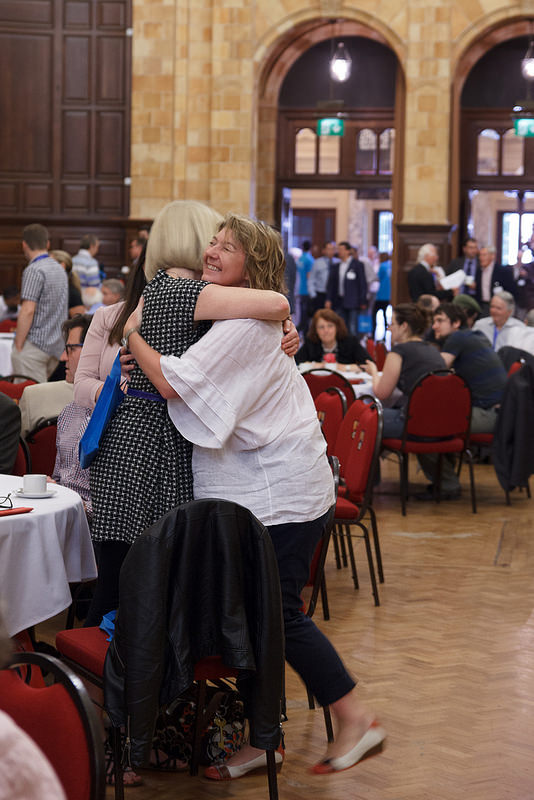 Over 170 alumni and guests from as far back as 1946, up to our 2012 graduates attended this annual College Reunion event on Saturday 14th June 2014, which was opened up to all graduating years for the very first time and saw people travelling back from as far afield as Mexico and Canada to attend. By expanding the invite to all graduating years, guests enjoyed a unique opportunity to meet with others who studied their course, maybe decades earlier, and catch-up on all that may have changed in their School.
On the day, alumni were treated to tours of their departments as well as being given the opportunity to chat with current academics and students working and studying within their School. A number of afternoon activities also took place on the day, including UBRacing car workshop talks, tours of the University's Special Collections and a relaxing canal journey on the University's very own hydrogen-powered barge!
As part of the Reunion celebrations, the EPS Alumni team recorded the conversation on social media as well as any photos taken on the day, creating a visual story of the day. Both can be viewed via the links below.
Flickr album: www.tinyurl.com/EPSReunion2014
Storify: http://sfy.co/sYMX
Reunions always provide a wonderful opportunity for staff to hear about our alumni's achievements and success post-graduation. In order to continue our work, and give future students the very best education, we are always grateful of our alumni's support – whether this is time, connections, student internships and business opportunities, or sponsorship and donations. If you feel that you would be able to support your School with a contribution, please contact our alumni team at eps-community@contacts.bham.ac.uk
Planning for the EPS Reunion 2015 is already underway. For more information and to register your interest in attending, please see the event page.