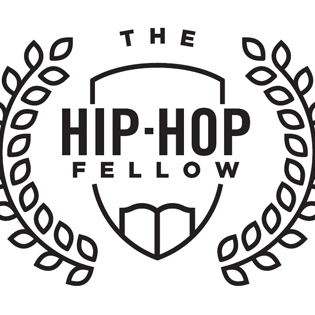 As part of Black History Month Dr Erin Sullivan is co-organising the UK premier of The Hip Hop Fellow. The film has featured in The Guardian and at film festivals in Paris, New York and Johannesburg. The screening will be on 7 October at 6.15pm in the Muirhead Tower room G15. A discussion session will follow the screening.
In 2010, Emmy-Award winning director, Kenneth Price approached music producer, 9th Wonder about creating a documentary. This conversation resulted in The Wonder Year, a feature length film that charts a year in 9th's life as he visits formative places, reflects on creating music for some of the industry's biggest stars (Jay-Z, Destiny's Child, Mary J Blige, Drake) and balances his career and personal life in the wake of winning a Grammy Award and becoming an adjunct professor at Duke University. Following an exceedingly successful 12 month screening tour that included Harvard University, 9th was invited to submit an application to Harvard's Fellowship Program for the fall 2012/spring 2013 academic year under the guidance of Dr. Henry Louis Gates. He received his acceptance letter in March of 2012 and the concept for the second documentary, The Hip-Hop Fellow, began to take shape. After a successful Kickstarter campaign consisting of 500+ backers, shooting commenced in August of 2012 and concluded in August of 2013.
The Hip-Hop Fellow follows Grammy Award winning producer, 9th Wonder's tenure at Harvard University, as he teaches 'The Standards of Hip-Hop' course, conducts research for his thesis, lectures at Duke University and explores hip-hop's history, culture and role in an academic setting. The film centers on the emerging significance of incorporating hip-hop music studies into academia and highlights the scholars at the forefront of preserving 40 years of hip-hop culture. Featured interviewees include Kendrick Lamar, Dr. Henry Louis Gates, Ab-Soul, Phonte, Young Guru, Dr. Mark Anthony Neal, Rapper Big Pooh, Ali Shaheed Muhammad, Dr. Marcyliena Morgan and DJ Premier.