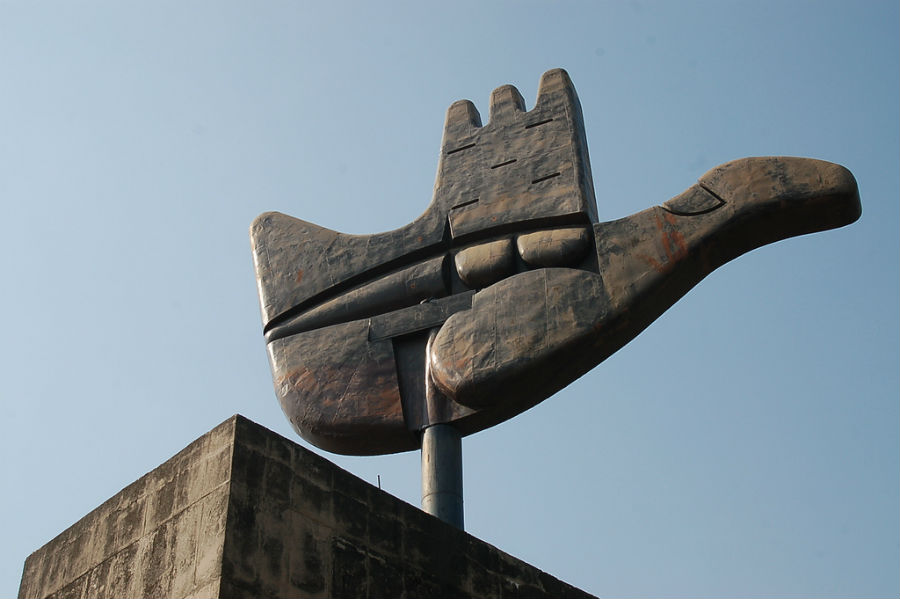 The University of Birmingham in the UK has signed a Memorandum of Understanding (MoU) with Panjab University, based in Chandigarh, India.
The MoU formalises the strategic regional relationship between our two institutions and will serve as a platform to bring the academia and communities from both sides together.
Birmingham researchers have been working with the key Chandigarh Region Innovation and Knowledge Cluster (CRIKC) in areas including public health, advanced manufacturing, cyber security, and transportation to tackle common challenges. The outcome of these studies will create impact and bring social and economic benefits to both regions.
On signing the MoU, Adam Tickell, Provost and Vice Principal of the University of Birmingham, said: "We are delighted to be entering this formal agreement with our colleagues from Panjab University. It follows a series of exchanges of visits we have undertaken over the past 18 months to explore how we can work in partnership in key areas of research and education.
"We have identified a number of synergies between our institutions in areas such as software engineering, advanced manufacturing, cancer studies and biochemistry, which offer some excellent opportunities for meaningful collaboration."
Professor A K Grover, Vice-Chancellor of Panjab University, said: "This is a big day for Panjab University. The University of Birmingham is a leading global university and we look forward to working closely together in the future on a range of research of different research areas."
For media enquiries, please contact: Deborah Walker, Head of Communications, University of Birmingham, Tel +44 (0) 121 414 6681.
A leading UK research-intensive university, the University of Birmingham is a vibrant, global community and an internationally-renowned institution, in the top 100 globally. With approximately 32,000 students and 7,000 members of staff, its work brings people from more than 150 countries to Birmingham. The University has a bold strategy to develop its global reputation by enhancing its international presence and collaborations. In addition to India, Birmingham has strategic partnerships in the USA, China and Brazil.
Panjab University (PU), based in Chandigarh, is one of the oldest universities in India and was ranked as the top Indian university in the recent THE World University Rankings. The previous Prime Minister of India, Manmoham Singh is a PU alumnus along with four current cabinet ministers.