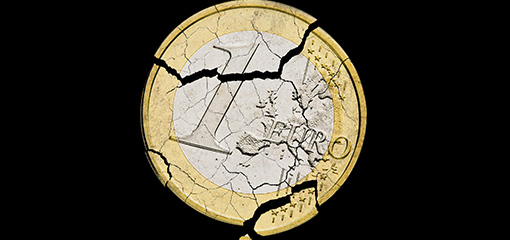 An 'In or Out' referendum on the UK's EU membership will take place on 23 June 2016. The outcome the vote will be uncertain as polls currently fluctuate between narrow yes or no majorities. What is clear is that there is a very real possibility that the UK could leave the EU within the next few years.
This EU 'Brexit' poses many legal, economic and political questions regarding its likely impact on the UK. How would this 'once again independent' country interact with the EU? What would be the impact on the business community and its regulation? How would third country status change the lives of UK citizens? What would be the consequences for the Westminster political process or the common law? In 2016, after over forty years of full EU membership, these are timely questions. Answering these questions forces us to reconsider and evaluate the – financial, economic, political, strategic, cultural, or otherwise – benefits and costs of continued EU membership. This is particularly important because, as often happens, political debate seems to have been dominated by the short-term, even populist, dynamics of the UK electoral politics, rather than being based on a serious, fact-oriented evaluation of the benefits and costs of each option. It is against this background that this special issue specifically aims to contribute to a serious analysis of the reasons and especially the consequences of a possible Brexit.
On 25 June 2014, the Institute of European Law (IEL) and the Public Law and Human Rights Research Cluster at the University of Birmingham hosted a workshop to explore these questions. The workshop included a keynote address by Sir Stephen Wall, the esteemed former diplomat and historian, and four interrelated sessions with EU and constitutional lawyers and political scientists, scholars and public officials. For the IEL, this workshop was also part of its silver jubilee. The main goal of the organizers was to provide an understanding of the impact of a possible 'Brexit' on UK and English law, paying particular attention to its historical, political and economic contexts. At the same time, the workshop also encompassed an inquiry into the nature of the contemporary EU itself. Most of the papers presented at the workshop are included in this special edition of European Public Law. While clearly not all the implications of a 'Brexit' could be explored within the confines of a one-day workshop, or indeed a special edition of a journal such as this, the editors and authors aim to illuminate a number of key aspects. In particular, these include: (a) the history of UK accession to the EU, which is the necessary background for any discussion of its now proposed 'Brexit', (b) the discussion of one option which the UK might contemplate to then organize its relationship with the EU after such a move, (c) the analysis of its consequences for British business and British citizens, and (d) the assessment of its implications for certain aspects of the UK constitution and the common law.