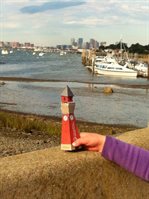 As always, members of ITSEE will be presenting at the SBL Annual Meeting this month in Boston, Massachusetts.
Several members of ITSEE will be involved in giving papers, including:
Attention is also drawn to the panel session on our colleague Candida Moss's book Reconceiving Infertility (Session 18-226) and the Novum Testamentum Graecum Editio Critica Maior session (Session 20-334)
In addition, ITSEE will be represented in the traditional 'Birmingham Breakfast' event on the Sunday morning (Session M19-7). This year it will include a new element showcasing postgraduate projects at Birmingham. All prospective and current postgraduate students and other collaborators are encouraged to attend.