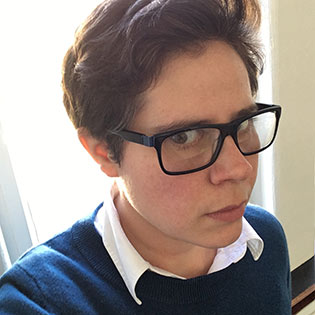 Birmingham Law School's Professor of Law and Society, Rosie Harding, has been elected to serve as Chair of the UK Socio-Legal Studies Association (SLSA).
The SLSA is the learned society for socio-legal scholars in the UK. It currently has over 1,000 members and aims to advance education and learning and in particular to advance research, teaching and the dissemination of knowledge in the field of socio-legal studies. The SLSA achieves these aims through a range of activities including meetings, conferences, seminars, research grants, prizes and liaison with policy-makers and research funders. The SLSA was founded in 1990, and Professor Harding is the 7th individual to serve as Chair of the Association. Professor Rosie Harding has served on the SLSA's executive committee since 2013, chaired the Seminar Competition from 2014 -2017, and served as Vice-Chair of the SLSA from 2015 – 2017.
Professor Rosie Harding's research explores the place of law in everyday life. Her primary interests are in family law and capacity law, particularly the regulation and recognition of caring and intimate relationships. She uses social science methods including both qualitative and quantitative approaches to empirical research to investigate the place of law in everyday life, including everyday understandings of law and legal discourse. Her forthcoming monograph, Duties to Care: Relationality, Dementia and Law (2017, Cambridge University Press) explores carers' experiences of navigating the health and social care regulatory frameworks surrounding dementia care. Her current research explores everyday legally-relevant decision-making by people with intellectual disabilities, including dementia, learning disabilities and acquired brain injuries. She is a 2016-17 British Academy Mid-Career Fellow. Her research has been funded by the British Academy, the Arts and Humanities Research Council, and the Economic and Social Research Council. She is a Fellow of the ESRC Peer Review College. Her first book, Regulating Sexuality (2011, Routledge), won the 2011 Hart-SLSA Book Prize and Early Career Prize.