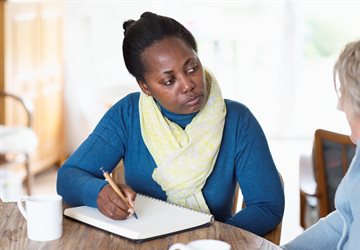 The Birmingham Institute for Mental Health (IMH) has been created to improve the care and outcomes of those suffering from problems in their mental health, and to ensure a sustained impact on public policy and practice.
Our approach to mental health recognises its multi-dimensional nature, and that a broad approach is required to understand the biological, psychological, anthropological, sociocultural and socio-economic factors that shape individual and population mental health. Such an understanding may, in turn, guide interventions.
Approximately 75% of lifetime mental disorders begin before the age of 24 years. Prevalence of mental disorder in adolescents and young adults has increased in recent decades and is likely to continue to do so. Developing early intervention strategies in youth services has become even more important: helping people when they are young may prevent serious life-long conditions developing, as well as improving prognosis.
With a focus on youth mental health, the IMH will largely focus on transforming NHS services from an evidence base of the highest quality research.
We have created a unique research-led partnership with Forward Thinking Birmingham (FTB), the city's mental health partnership for 0-25 year olds - the only service in the UK to offer a continuum of service throughout the adolescent years and into adulthood, a period where previously there had been a breach in services just at the time when young people were most likely to be looking for help. This partnership will allow the IMH to work with FTB to deliver mental health services to young people to meet the aspirations of the 'Five Year Forward View'.
Professor Matthew Broome, Director of the Birmingham Institute for Mental Health, said: "The Institute is poised to use this wealth of resource locally together with its existing and recognised expertise within cognitive neuroscience, psychology, social policy, philosophy, ethics, education, health economics and medicine to inform policy and practice which will make a step change in the mental health of our young people and society."
"The IMH will maximise the collaborative efforts of academics at the University of Birmingham and build on strong existing partnerships with practice in the NHS, established through the Birmingham Health Partners."