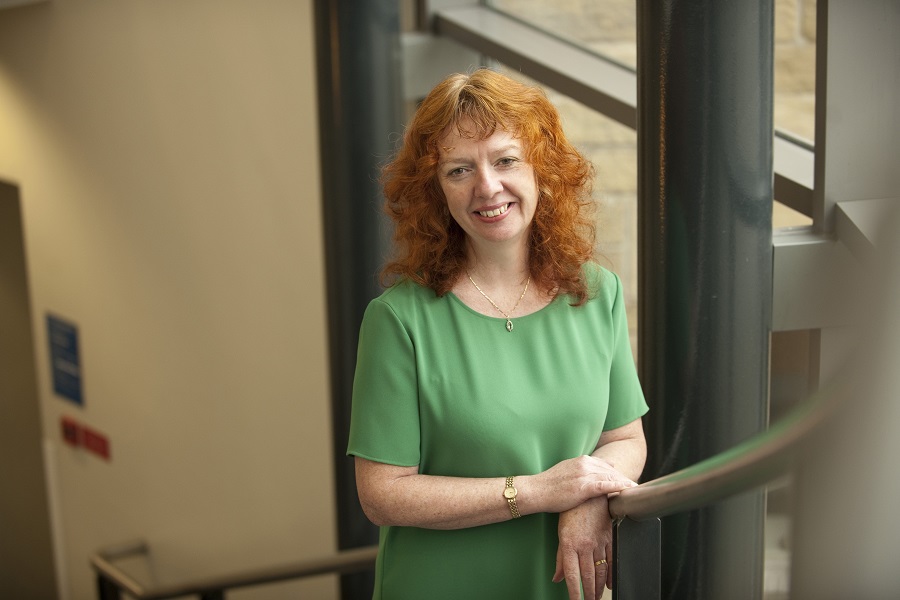 The University of Birmingham is delighted to announce that Professor Catherine Cassell has been appointed as Dean of Birmingham Business School.
When she arrives on 1 September, Professor Cassell will be the first woman to lead Birmingham Business School in its history of over a century.
Professor Cassell will be joining one of only a handful of Business Schools in the world that has the gold standard of 'triple-crown' accreditation from the Association to Advance Collegiate Schools of Business, Association of MBAs and European Quality Improvement System.
Announcing the appointment, Professor Saul Becker, Pro-Vice-Chancellor and Head of College of Social Sciences, said: "Following an intensive search for an outstanding Dean, we are delighted to announce Catherine's appointment. She has an impressive track record of academic achievement, experience and a clear vision for Birmingham Business School."
Professor Cassell has occupied a number of senior roles. She is currently Professor of Organizational Psychology and Deputy Dean at Leeds University Business School. Before beginning her time at Leeds, she was Deputy Director at the Manchester Business School. Both are highly-ranked business schools and comparable to Birmingham Business School in terms of size, complexity and reputations. She has served at both institutions with distinction.
She is also an exceptional scholar and well known within the business school community. Professor Cassell is a Fellow of the Academy of Social Sciences, as well as the British Academy of Management.
Much of her work has been published in top ranked journals and she is one of the most highly cited researchers in her field.
Her areas of expertise cover organisational change and learning; dignity diversity and fair treatment at work; and qualitative research methods in the business management field. She was the founding chair of British Academy of Management's Special Interest group in Research Methodology - a group she is still heavily involved with.
Professor Cassell was also a founding member of the steering committee of the European Academy of Management's Special Interest Group in Research Methods and Research Practice. She was inaugural co-Editor of 'Qualitative Research in Organizations and Management: an international journal', and is on the Editorial Advisory Boards of five other journals.
She is currently leading a study on raising diversity and inclusion in corporate retailing - a £650,000 Economic and Social Research Centre (ESRC)-funded study.
Professor Cassell said: "I am both delighted and honoured to be the new Dean of Birmingham Business School, a School with a distinguished history and an exciting future ahead. I am looking forward to working with colleagues across the University and the region in enhancing the School's world-class research, excellent student experience, and global reach."
ENDS
For more information, please contact Tony Moran, International Communications Manager, University of Birmingham on +44 (0) 121 414 8254 or +44 (0)782 783 2312. For out-of-hours enquiries, please call +44 (0) 7789 921 165.
Notes to Editors
The University of Birmingham is ranked amongst the world's top 100 institutions, its work brings people from across the world to Birmingham, including researchers and teachers and more than 5,000 international students from over 150 countries.
Birmingham Business School is a dynamic, internationally-focused school offering undergraduate and postgraduate programmes across the full range of business disciplines. The School's academic staff are renowned for world-class research and excellence in teaching.