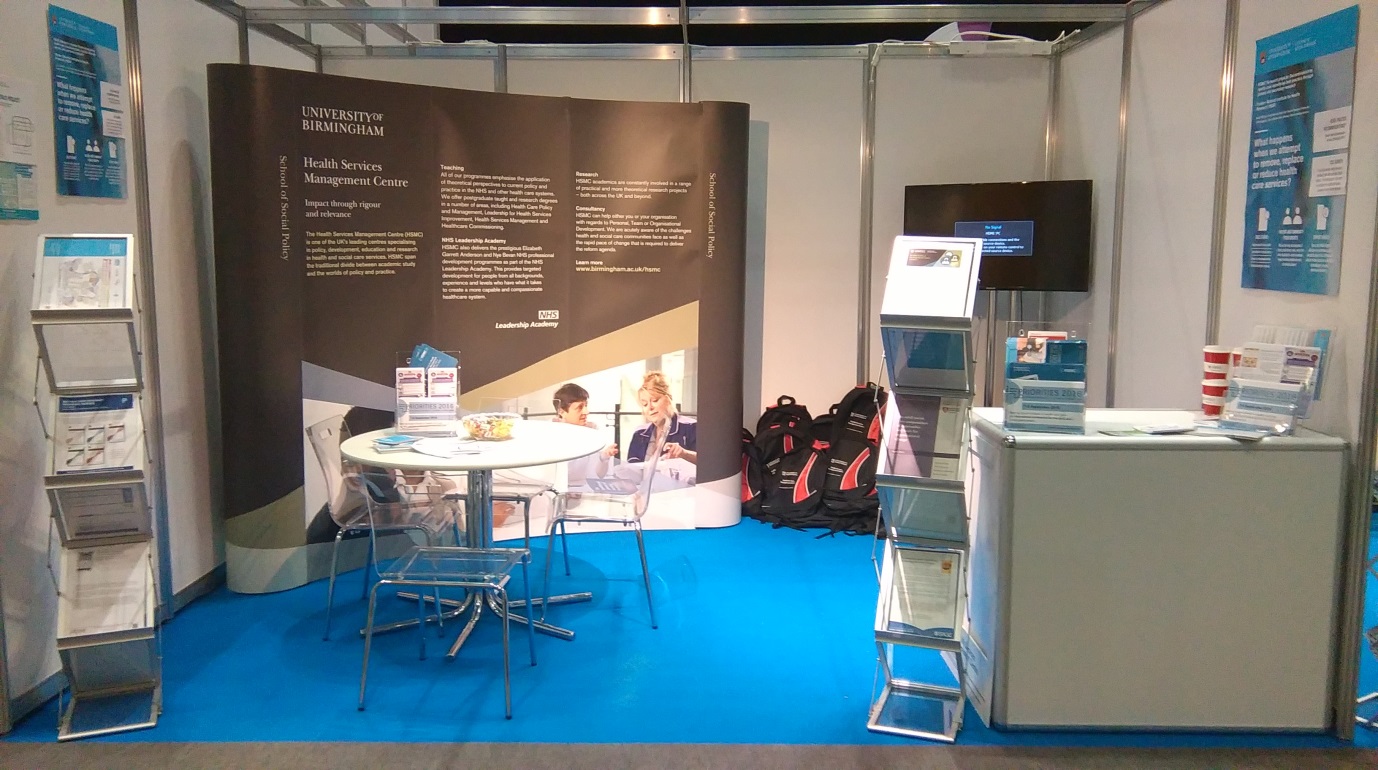 Experts from the HSMC will be attending the NHS Confederation from Wednesday 14 to Thursday 15 June, and will have a stand in the conference exhibition.
If you're attending the NHS Confederation, head to stand H39 (near the main NHS Confederation Stand) to meet our experts and pick up a free HSMC rucksack!
As conference participants, we're looking forward to engaging with the post-election implications for the NHS alongside key topics for debate such as Brexit, public engagement for NHS transformation, health devolution and consumer-led healthcare.
Don't forget to follow us on Twitter at @_HSMCentre where we will tweeting from the Conference using the hashtag #confed17 – we will also be producing and promoting our round-ups of the day's events using Storify.