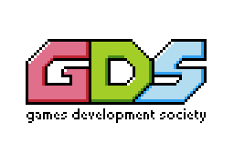 Just before the official start of term, the Games Development Society (GDS) went to EGX, the UK's biggest gaming show, with a few other gaming societies to immerse ourselves in the world of games and all things gaming.
We officially began the term with paper prototyping for our first session, giving a taster of games development without any technical skills requirement making the event more inclusive for freshers and other new members starting with us.
The following week, we launched a term-long game project. Giving members 10 weeks to work in teams or solo to create a game with a "thermal" theme. During the term, we met every Wednesday, and our members used this as a dedicated time to talk and work on their creations. Over the course of the next few weeks, we ran some Unity tutorials, to help get new members up to speed with a popular game engine and games development. We also attended the first societies night of the year, a good time was had by all who went!
Mid-way through the term, we ran a 24-hour Fall-O-Ween Game Jam (the name is a mix of Halloween and fall), where participants were challenged to make a game in just 24 hours with a theme of "Endless"! Game Jams are always uniquely inspirational and exhausting events due to the time limit and the amount of work completed. All participants had a great time, and an impressing total of 5 games were created.
Besides our game jams and the term-long projects, we started some regular Monday sessions to work with researchers on a game to help them showcase their work.
We've had a fantastic start to the year so far, and there's a plenty more to come in the next terms including the Miscellany Gala, the fancy dress night created in collaboration with more than 10 other societies that saw us playing board games, watching bad films and engage in a lot of other fun activities! To keep an eye out for more socials, more tutorials and more game jams as well on join our Facebook group!