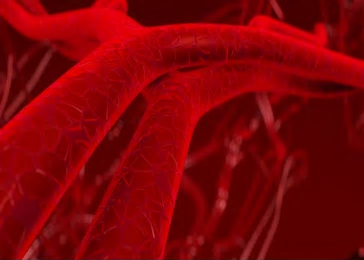 Dr Victoria Stoll, an NIHR Clinical Research Fellow, has been awarded a Wellcome Seed Award in Science. Dr Stoll will use the award to study determinants of heart failure in patients who have undergone previous heart surgery for congenital heart disease and now have a type of circulation called a 'Fontan circulation'.
"This funding will allow much needed research into how best to diagnose and manage heart failure in this patient group," Dr Stoll explained. "We will use state of the art imaging techniques to try and further our understanding of the blood flow within these patients circulation so that we can better identify heart failure and develop new treatment strategies for this."
Dr Stoll plans to assess how blood flow within the circulation of these patients relates to the amount of exercise they can undertake. With this knowledge she will aim to identify modifiers of these blood flow patterns and if whether use of these modifiers can improve the amount of exercise that these patients can perform.
Dr Stoll commented: "With the knowledge gained from this study we will design future clinical trials assessing the effectiveness of new treatments in patients with a Fontan circulation."
What is a Fontan circulation?
A Fontan circulation is a surgically created circulation performed to improve the survival of children born with a functionally single ventricle circulation. It is used as a treatment for severe forms of congenital heart disease where a biventricular repair is not possible. A Fontan circulation allows venous return from the body to flow passively into the pulmonary circulation. The heart then acts as a pump purely for blood flow around the arterial system of the body. However, as these patients are reaching adulthood and middle age they are developing problems such as reduced exercise capacity, frequent hospital admissions and heart failure. Due to limited research in this field there is currently little evidence.
Institute of Cardiovascular Sciences