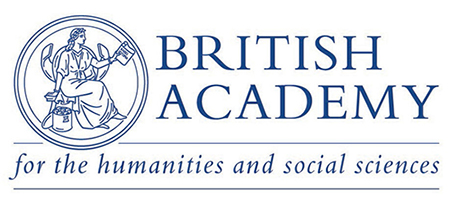 We are delighted to announce that out of 37 new British Academy Rising Star Engagement Awards (BARSEAs) 5 have been awarded to academics from the Schools of Social Policy and Government and Society. Congratulations to Kayleigh Garthwaite, Lisa Morriss, Anna Kotova, Niheer Dasandi and Gerasimos Tsourapas.
BARSEAs are held for a 12-month period and provide funding of up to £15,000. They are designed to encourage wider engagement with the social sciences within and beyond academia through the organisation of events, training and mentoring activities for a range of other early career researchers. The award holders will be undertaking research in a range of different areas.
Dr Kayleigh Garthwaite will be examining the history of charitable food provision in: Charitable food provision as an emergency response: sharing evidence from Canada, the USA and the UK.
Dr Lisa Morriss will look at: Enhancing the visibility of Early Career Researchers in Social Work through a conference, training, mentorship, and policy engagement with leading stakeholders.
Dr Anna Kotova will study: Families of prisoners: pathways to policy impact and seeks to create a toolkit for policy engagement in this often politically unpopular context.
Following high profile crises – such as homophobic legislation in Uganda, and the Rohingya crisis in Myanmar Dr Niheer Dasandi will look at: Aid Donors, International Diplomacy, and Human Rights in Developing Countries
Dr Gerasimos Tsourapas will look to understand the international politics of cross-border mobility into, out of, and across the Middle East in his research: The International Politics of Middle East Migration: Problems, Policy, Practice.
Find out more about the BARSEAs full list.
Notes to editors
The British Academy is the voice of humanities and social sciences. The Academy is an independent fellowship of world-leading scholars and researchers; a funding body for research, nationally and internationally; and a forum for debate and engagement. For more information, please visit www.biritshacademy.ac.uk. Follow the British Academy on Twitter @britac_news.