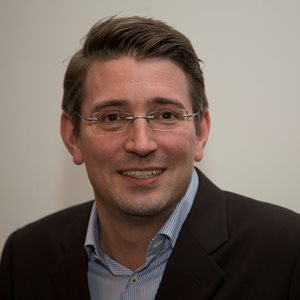 Moritz is settling into his new role as Chair of Restorative Dentistry, after relocating to Birmingham with his family from Germany. He joins the Dental School from the University of Bonn where he was Associate Professor.
Graduating in 2004, Moritz first trained in private practice, with a focus in periodontology and restorative dentistry. Finding he was missing research, he moved to New York to undertake a Postdoctoral Fellowship at Columbia University where he focused on using omics technology to study periodontal pathophysiology. Moritz then returned to Germany where he spent nine years at the University of Bonn. Here, he further developed this approach through the use of machine learning technology and maintained a very active teaching portfolio, including roles in four postgraduate masters programmes.
But what sets Moritz apart from other dentists is his business skills, having also found the time to study for an MBA. It's this unique mix of dentistry and business knowledge that makes Moritz the perfect person to further develop the taught postgraduate courses and help the dental school become a world leader in restorative dentistry.
Research from different angles
Moritz's new role will also allow him more time to focus on his research into periodontal and peri-implant disease. "Every year millions of patients have dental implants yet 20% will get peri-implantitis – a disease that we still don't know enough about" explains Moritz. "At Birmingham we can look at peri-implantitis from different angles - clinical research, microbiology, genetics, genomics, proteomics, as well as immunology and materials science. Together we can do something great."
Moritz has an honorary NHS contract, with a focus on patients who have failing implants. In addition, he travels across the world lecturing and organising workshops for the European Federation for Periodontology.
Outside work, Moritz enjoys cooking, history, reading and spending time with his four children. As a trained barista, he also loves coffee and has promised to teach his new neighbour in exchange for learning how to make curry.