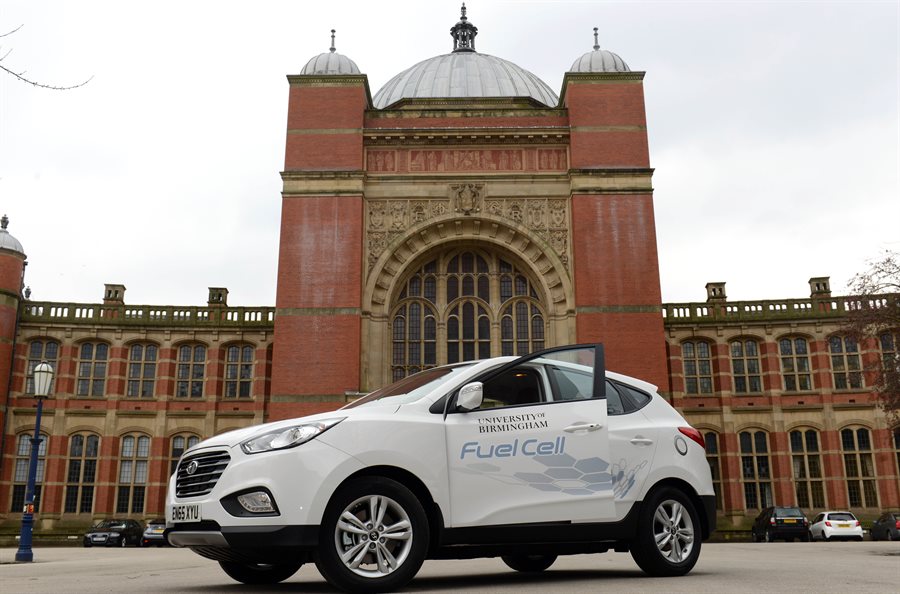 The University of Birmingham has won a prestigious international award in recognition of its commitment to the environment.
The Bronze Green World Award was presented to the University at a recent ceremony in Dubai, marking work to reduce its carbon footprint and develop green travel plans.
The Green World Awards are presented for environmental best practice by companies, organisations and governments.
University Director of Estates Trevor Payne said: "I am really delighted with this award. It represents the work of operational and academic colleagues across the institution, and the roll out of some really innovative solutions. From the design of new buildings, with high sustainability standards, to the development of alternatively fuelled vehicles in the University's fleet, we have achieved a great deal in a relatively short space of time The University is proud to be a global leader in environmental sustainability."
Despite the expansion of activities across the University's Edgbaston campus, the carbon target of a 20% reduction in emissions was achieved four years early via a focus on energy use. Key themes being:
Capital programme: including new buildings and refurbishments; the University has delivered EPC 'A' ratings for new buildings and 'B' for refurbishments despite the challenges presented by the historic nature of the institution's estate and listed buildings;
Retrofit projects: an ongoing programme of retrofit partly funded via the Salix Revolving Green Fund has resulted in a reduction of over 2,300 tonnes of CO2 per annum;
Infrastructure: including expansion of the district heating systems, replacement of the combined heat and power (CHP) plant, installation of satellite CHPs including the installation a further 2MWe to supply our new EPC 'A' rated and BREEAM Excellent Sports Centre and refurbished buildings;
Engagement: colleagues from a variety of professional and academic departments have supported the programme through carbon initiatives in their own areas. These include the use of water cooled chips for data centres to support IT functionality, the establishment of the Green Community and a focus on sustainability in laboratories.
The University has developed a Green Travel Plan and built on it by bringing academics and operational staff together to encourage alternative fuelled vehicles. These are now the natural choice for the travel procurement team meaning that a third of the University fleet is no longer using conventional fuels, instead using a mixture of hydrogen fuel cell, electric and hybrid engines.
The holistic practical and academic approach the University has taken to travel and transport has been key to reducing business travel CP2 from 367 tonnes a year to 238 tonnes a year, and single vehicle commuter use to just 34.9%. Our commitment to the City of Birmingham to improve air quality has resulted in staff and students being four times more likely to cycle to work than the national average and our single car occupancy is down to just 36.5%.