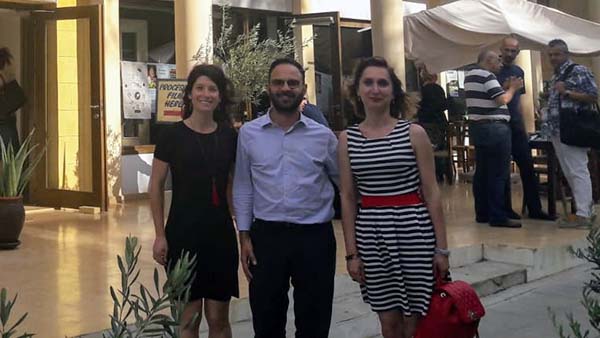 Researchers from the University of Birmingham organised a series of events on lessons from and for the Cyprus Confict.
Members of the School of Government and Society (POLSIS and ICCS) together with the PRIO Cyprus Centre organised a closed workshop and public panel discussion on 'Dealing With Conflict: Lessons from and for Cyprus' in Nicosia, Cyprus. The events drew on the combined research strengths of George Kyris, Nino Kemoklidze and Argyro Kartsonaki, who together they cover a range of conflict -related issues, including secession, the role of international organisations, power sharing arrangements as well as a range of conflicts in Europe, the Middle East and the former Soviet Union.
The closed workshop was an opportunity to share insights from research conducted at the UoB with local NGOs, academics and representatives of resident international organisations. In the public panel that followed, the participating researchers were able to present findings from the conflicts in Georgia and Kosovo and the lessons that they might exist for Cyprus and other similar conflicts and trigger a discussion on the future of the dispute with attendees from across the divided island.
The workshop took place at the Home for Cooperation, in the UN buffer zone, which facilitated the attendance of people from both sides of Cyprus. It was funded by the Internalisation fund of the School of Government and Society and it is the first in a series of similar events to be organised in a range of conflict-affected areas.