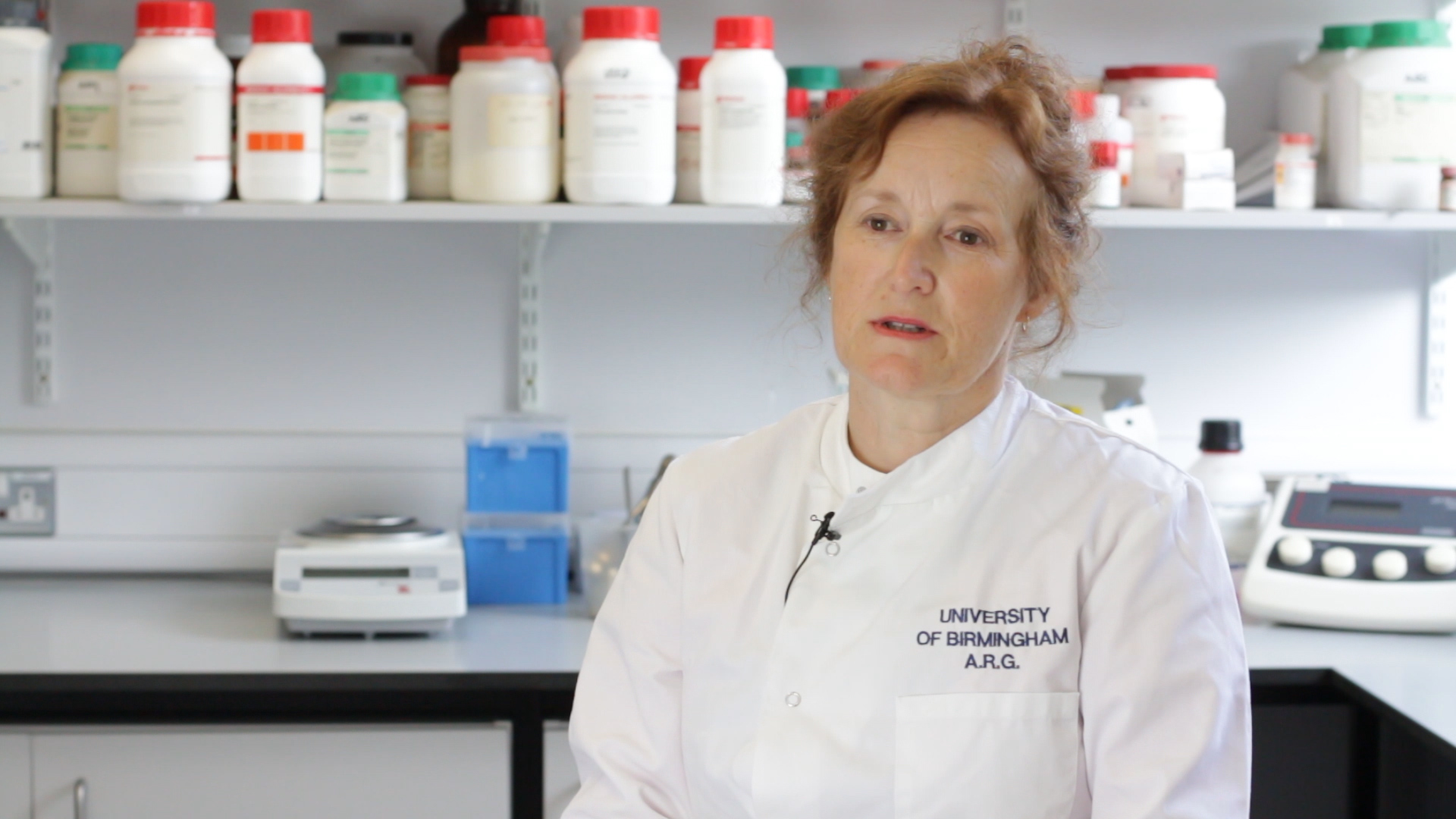 The University of Birmingham's Professor Laura Piddock has been given a prestigious award for her work in tackling the global issue of antimicrobial resistance (AMR).
The World Health Organization in 2009 declared AMR one of the biggest threats to mankind and, if not addressed, by 2050 it could kill millions of people – more than from cancer or road traffic accidents.
Now the British Society for Antimicrobial Chemotherapy (BSAC) has awarded the 2019 Garrod Medal, the highest honour afforded by the Society, to Professor Laura Piddock of the Institute of Microbiology and Infection.
The medal is awarded to individuals who are an international authority in the field of antimicrobial chemotherapy.
Speaking of the award BSAC's President, Philip Howard said: "Professor Piddock has made significant and long lasting contributions to the field of antimicrobial chemotherapy and antibiotic drug discovery.
"She has excelled in both the research and public engagement arenas, and has been instrumental in ensuring antimicrobial resistance rose to the forefront of both scientific and political agenda through her work with Antibiotic Action and as Professor of Microbiology at the University of Birmingham.
"Professor Piddock has also been an outstanding champion for women in science and her contributions to the Society have included Chair of the Grants Committee, President and Chair in Public Engagement. It truly is a privilege to be able to recognise and honour Laura in this way."
Professor Piddock will give the 2019 Garrod Lecture at the BSAC Spring Conference 2019, to be held 21-22 March at the International Convention Centre, Birmingham.
Of the award, Professor Piddock said: "I am honoured and delighted to receive this award from the premier society in the field of antibiotics. It came as a complete surprise and was entirely unexpected. To have been nominated for such a prestigious award from leading experts in the field is really special."
The Garrod Lecture was inaugurated in 1982, in honour of L P Garrod (1896-1979), whose writing and influence on antimicrobial chemotherapy was so important in the development of the discipline and whose practical clinical approach based on meticulous laboratory work seemed to suit the ethos of the BSAC.
Council awards this honour to individuals who are an international authority in the field of antimicrobial chemotherapy. The recipient delivers a lecture of their choosing at either the Society Annual Spring Meeting or the annual conference of the Federation of Infection Societies. The recipient is endowed with Honorary Membership of the Society.