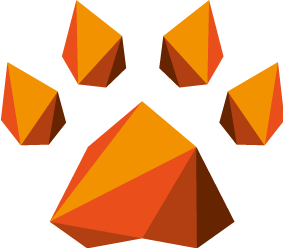 A trailblazing partnership between University of Birmingham academics and the leading marketing communications agency Big Cat has won a major regional business award.
The collaborative project beat several other leading projects from the West Midlands to secure the 'Partnership of the Year' award at a ceremony last night (1 November 2018) for the Birmingham Post's Business Awards 2018.
Professor Jeannette Littlemore, Dr Paula Pérez-Sobrino, and Samantha Ford BA (Hons) from the University's Department of English Language and Linguistics (ELAL) and Dr David Houghton from the Business School's Marketing department worked with Big Cat to investigate how figurative messaging (the use of metaphors and other types of figurative language) could enhance creative campaigns and brand websites Big Cat are developing for their portfolio of b2b and consumer clients. RightTrack Learning, Solihull Community Housing and the Aspire Channel Swim campaign were the first projects to be officially tested through the new partnership.
The team from the Linguistics Department combined technology measuring people's responses to visual images with approaches developed during the EMMA (Exploring Multimodal Metaphor (and Metonymy) in Advertising) project that ran from 2015-2017, led by the University.
Dr David Houghton, co-investigator on EMMA, brought a marketing and interpersonal communication perspective to the partnership. Looking at the use of emotion and physiological responses to figurative language in marketing, the team investigated how people perceive these new campaigns.
The six-month partnership resulted in some key insights into how people respond to websites and figurative messaging online. This has informed both the academics' and practitioners' future research and client campaigns, website design, and communication.
Speaking on the project, Dr David Houghton comments; "Academics from the Marketing Department at Birmingham Business School have been working extensively to develop a range of research that helps drive the focus on the different creative elements of marketing campaigns and social media channels. Working with Big Cat has allowed us to fulfil the potential of our findings and benefit both practice and theoretical development."
Professor Littlemore says; "This award is fantastic news for the University and Big Cat. We have really enjoyed working with the team at the agency and the partnership gave us an invaluable opportunity to apply and test our findings in a real environment. The award is also recognition of how cutting-edge Humanities and Social Science research can help businesses become smarter and provide better products for their clients."
Hannah Davies, Managing Director from Big Cat adds; "We're extremely proud to have won this award. The Birmingham Post Business Awards is an important date on the city's business calendar so it's an honour to be part of it. It's really encouraging to be recognised for the work we're doing with The University of Birmingham as we genuinely believe collaborations of this kind, where the academic and commercial worlds come together, can only positively impact our industry moving forward.
"Investment in technology to gain a better understanding of the varied ways in which consumers engage with messaging will shape the future of our industry, so we're delighted to be at the forefront of such a forward-thinking partnership."
The successful partnership have announced the continuation of its innovative and visionary collaboration for another 12 months.
ends…
Issued by Oliver Blackburn, Research Communications Manager, College of Arts and Law o.g.blackburn@bham.ac.uk 0121 414 3931/
About Big Cat
Big Cat is a no-nonsense marketing communications agency with offices in Birmingham and London. Established over 17 years ago with a wealth of knowledge and experience and a team of 15 highly skilled staff, we specialise in the healthcare, retail, hospitality and destination and leisure sectors. Big Cat provides a range of fully integrated services spanning design, branding, digital, marketing strategy, PR and social media.
For more information in relation to Big Cat and their clients involved in the research, please contact: Senior PR Account Executive, Helen Gaskell on: 0121 200 0910
The University of Birmingham is ranked among the world's top 100 institutions. Its work brings people from across the world to Birmingham, including researchers, teachers and more than 5,000 international students from over 150 countries.
For interview requests and more information in relation to the University of Birmingham please contact: Research Communications Manager, Oliver Blackburn on: 0121 414 3931