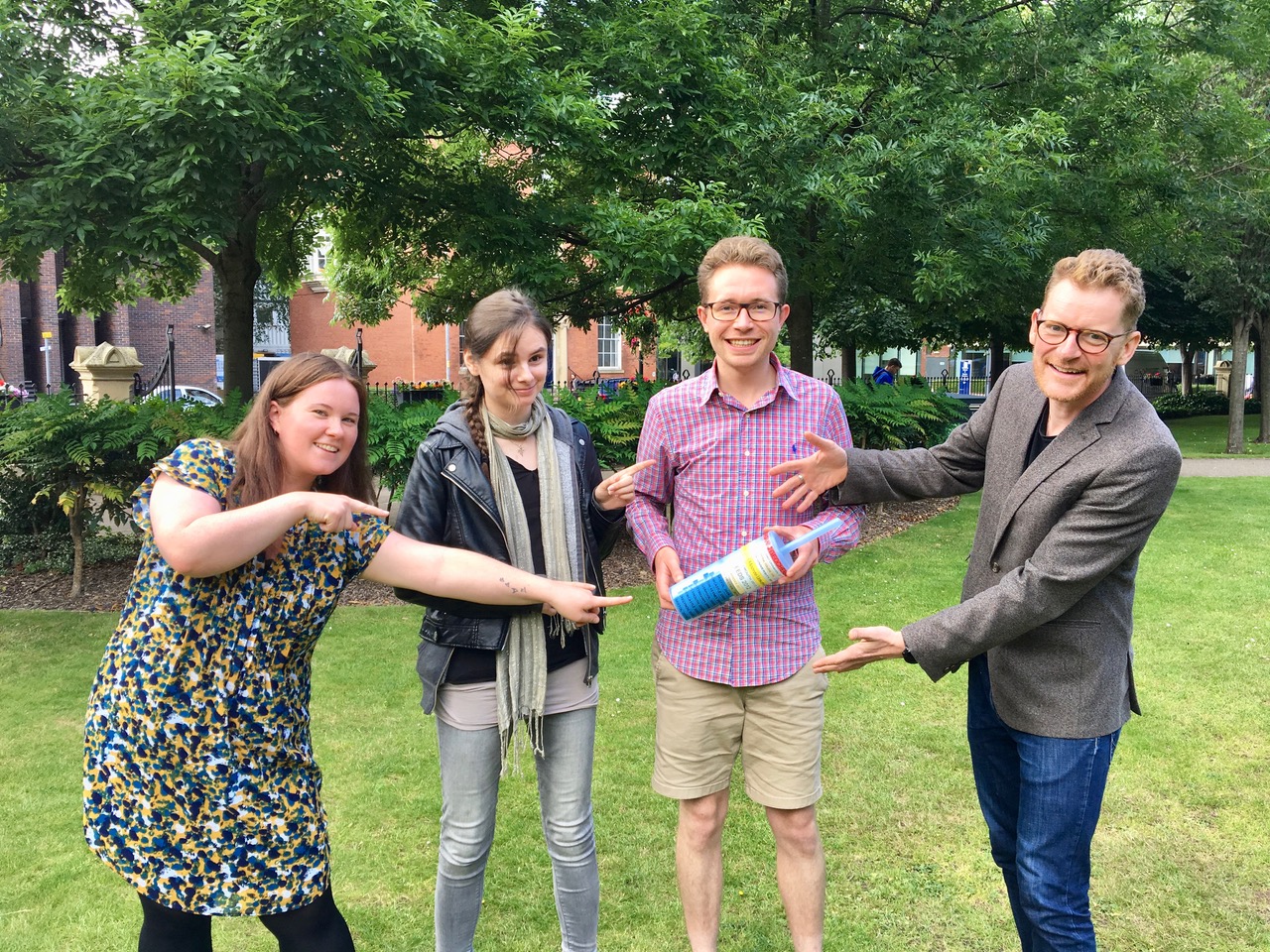 Several members of the Birmingham Molecular Climatology Group (James Bendle, Yvette Eley, PhD students Jonathan Hall and Bridget Warren, and MSci student Alice Hardman) presented their research at the 30th BOGS Annual Meeting at Manchester Metropolitan University in early July.
James presented a poster on the first application of bacterial and plant-wax isotopes from a stalagmite to reconstruct past temperature, hydrology, vegetation and carbon-cycle changes in central China.
Yvette chaired the palaeoclimate and onotolgy session and presented her recent work on a new machine learning approach for palaeothermometry, called OPTiMAL, which improves temperature estimations and is the result of a collaboration with colleagues in GEES and the School of Physics and Astronomy and is a key outputfrom a NERC standard grant.
Jonathan's poster summarised his research on Mid-Pliocene sea-surface and terrestrial temperature reconstructions in the North Atlantic, including estimates from biomarkers in brown coals collected during recent fieldwork in Iceland.
Alice's poster addressed the ongoing development of the 3-Hydroxy Fatty Acid (3-OH FA) palaeoclimate proxy for temperature and pH reconstructions, and outlined her MSci research which involved producing the first 3-OH FA-based indices from a continental-scale soil transect along the US East Coast. A GEES Pump-priming award and Leverhulme Trust standard grant helped to fund both Alice and James's work.
Bridget's poster discussed the application of leaf waxes as a valuable palaeoclimate proxy for recording past atmospheric CO2 concentrations, and showcased her planned investigations in conjunction with the BIFoR Free Air CO2 Enrichment experiment.
Jonathan and Alice both received prizes for best and runner-up posters, respectively. Everyone really enjoyed the conference and valued the opportunity to present and discuss their research with other members of the organic geochemistry community.
We are delighted to announce that Earth Sciences and the School of GEES will be hosting the 31st Annual BOGS Meeting in summer 2020.