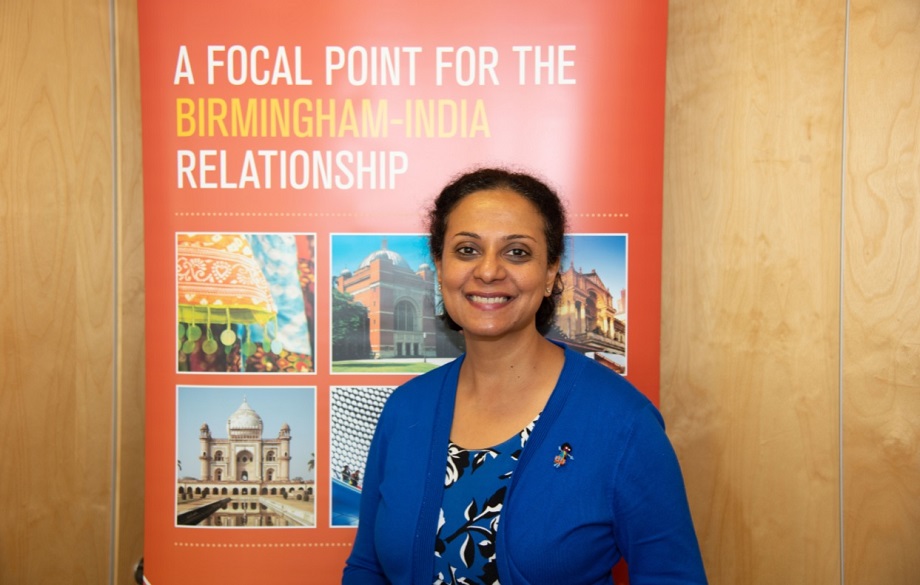 University of Birmingham women's cancer expert Professor Sudha Sundar has been named as one of the most influential people in UK-India relations.
Professor Sundar is included in the India Inc. Top 100 – published as part of UK-India Week 2019 and listing key influencers across arts, culture, and media that help make the UK-India relationship so successful.
The list is a result of painstaking research collated by an expert editorial team, profiling influential people in the arts, culture, and media. Dr. Sundar was named in the Top 100 in recognition of her influential role as a thought leader championing closer UK-India collaborations through her research and commitment.
Professor Sundar is currently leading a cohort study to investigate the factors causing breast and ovarian cancer in women, in collaboration with a number of centres of excellence in India, including the Postgraduate Institute of Medical Education and Research (PGIMER), Chandigarh, Punjab and the National Institute of Biomedical Genomics (NIBMG), Kolkata.
Professor Sundar commented: "It's an honour to be named in the Top 100. My inclusion also serves as recognition of the University of Birmingham's deep and continued commitment to engagement with India and its people.
"Delivery of affordable and equitable cancer care is one of India's greatest public health challenges. There is a lack of cancer research that can guide early detection, prevention, and treatment strategies tailored to India.
"Our work at Birmingham is helping us to understand the unique epidemiological, clinical and genetic backgrounds in Indian women with cancer which will help risk prediction, diagnostic testing and prognostic research."
A Professor in Gynaecological Oncology at the Institute of Cancer and Genomic Sciences, Professor Sundar also serves as the President of the British Gynaecological Cancer Society (BGCS) - the first female gynaecological oncologist elected to this post and the third President from the University of Birmingham.
Much of the University's work with its Indian partners focusses on tackling a number of the 17 Global Goals identified by the United Nations to end poverty, protect the planet and ensure prosperity – all with specific targets to be achieved by 2030.
As well as finding new ways to tackle cancer, this research includes work on understanding and reducing urban air pollution and helping India's farmers become more productive through sustainable cold chain networks.
Professor Robin Mason, Pro-Vice-Chancellor (International), commented: "I am delighted that Professor Sundar is named in the Top 100 UK-India Influencers. This rightly recognises her great contribution to relations between our countries, as well as her research and the impact that may have on lives in both the UK and India.
"This recognition also reflects the long-standing special bond between Birmingham, and in particular, our University and India. We created the University of Birmingham India Institute to celebrate and deepen the thriving partnerships that we have in India.
"Whether through academic research and scholarship, teaching and postgraduate research, policy analysis and debate, collaboration with corporate partners, or public engagement in culture, the India Institute will maximise the impact of our work in India."
He added that a UN Global Goal of particular focus at Birmingham is 'Good Health and Well-being', and one of the India Institute's first initiatives was to host a workshop exploring ethnic diversity and the genetics of cancer.