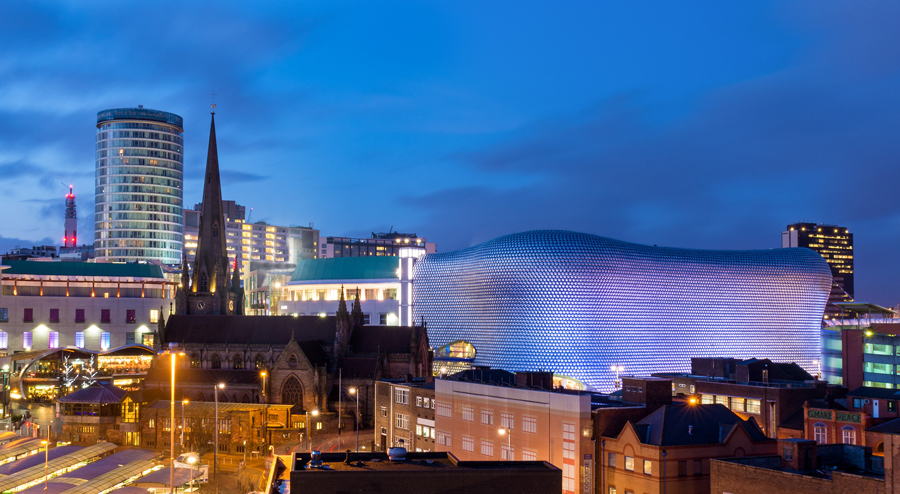 Birmingham is to join five other UK cities taking part in a vast monitoring experiment to help us better understand our complex urban environments and how they react to change and growth.
The Urban Observatories project deploys thousands of sensors throughout our cities to monitor up to 60 different environmental indicators including energy use, rainfall and flooding, as well as air pollution, traffic flow and even social media activity.
The £12m project, funded by the Engineering and Physical Sciences Research Council and led by Newcastle University, has already been rolled out in Newcastle, Sheffield and Bristol, where well over a billion records have been collected in the first two years. The next phase will see Birmingham, Manchester and Cranfield also taking part.
Researchers at the University of Birmingham will be gathering expanded information from a range of existing and new technologies already in place across the city, including 25 meteorological stations and around 100 air temperature sensors. It will also draw in data from programmes such as WM-Air – the West Midlands Air Quality Improvement Programme, also led by the University of Birmingham.
Other technologies due to be implemented include rainfall radar, lightning detectors, infrastructure condition monitors, subsurface acoustic sensing, as well as ecological sensors to monitor factors such as the impact of noise on wildlife.
All the data will be freely available via a portal, which is also being developed by the consortium over the next two years of the project. A key long-term aim is to generate sufficient real-time data to develop a 'digital twin' of UK cities so that the impacts of real world events and interventions can be explored.
Professor Lee Chapman, leading the Birmingham Urban Observatory, says:
"Sensing technologies are developing rapidly, as is the ability to manage and make use of the vast amounts of data they can produce. By drawing all these things together we will gain hugely valuable insights that will provide the fundamental building blocks for the cities of tomorrow."
Newcastle University's Dr Phil James, who leads the EPSRC Urban Observatories partnership, explains:
"All cities face similar challenges of air pollution, changing energy demands, traffic volumes and where to spend scant resource, but how each city tackles these challenges will reflect local conditions and priorities. The six observatories will enable us to test a range of interventions and explore different solutions to the same problems."
For further information please contact Beck Lockwood, Press Office, University of Birmingham, tel 0121 414 2772.
The University of Birmingham is ranked amongst the world's top 100 institutions. Its work brings people from across the world to Birmingham, including researchers, teachers and more than 6,500 international students from over 150 countries.