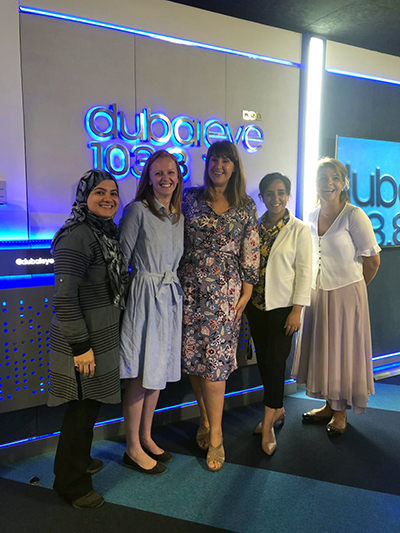 Sanam Yaqub, School Partnership Strategies Manager at the University of Birmingham in Dubai, together with some of the PGCE students was recently interviewed on Dubai Eye radio station.
Sanam, along with PGCE students, Malika Chandoo and Alyson Mower discussed aspects of the teaching profession such as why going into teaching, how to train to become a teacher, and the realities of training to be a teacher.
Listen to The Conversation: Why are we facing shortage of Teachers?