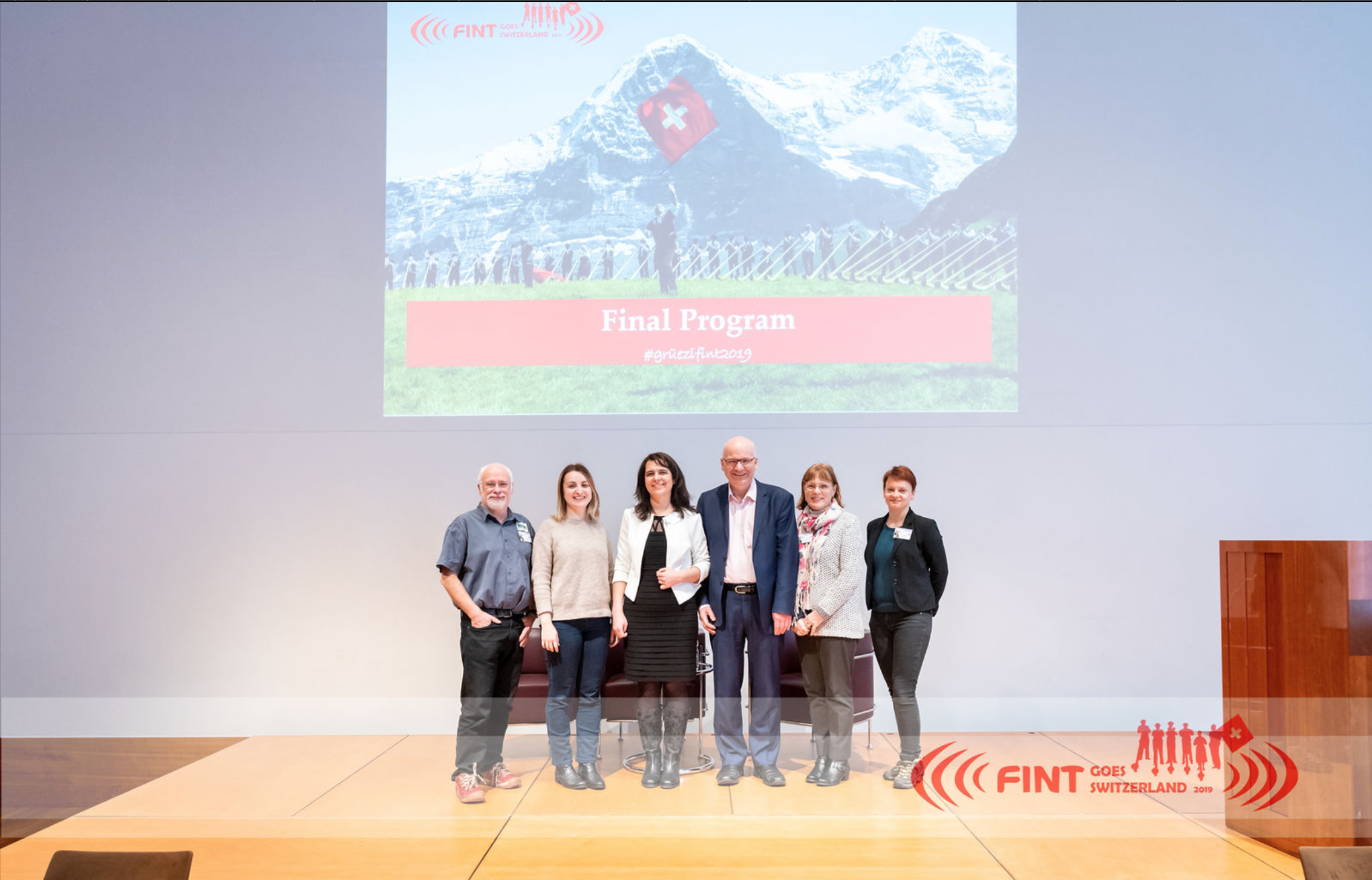 Ana Alecsandru (Doctoral Researcher), Eszter Simon (Teaching Fellow, POLSIS) and Nicholas Wheeler (Director, ICCS) were joined by Business School colleagues Mark Saunders (Professor of Business Research Methods), Neve Isaeva (Doctoral Researcher) and Polly Black (Doctoral Researcher) at an event attended by trust researchers from around the world on the theme "Trust Within and Between Organizations."
Some of the trust researchers from @unibirmingham @iccs_bham at the beautifully organised #gruezifint2019.@WheelerICCS @DrEszterSimon, Neve Isaeva, Mark Saunders and Polly Black. If you're researching trust, this is a must. #winterwonderland #yodeling pic.twitter.com/rW00HsLeK4
Nicholas Wheeler gave one of the keynote speeches drawing on his research on interpersonal trust in International Relations. Eszter Simon presented a working paper (co-authored with Gabriela Pleschova) on the role of trusting relationships in developing new teaching methods in Higher Education. Ana Alecsandru presented a paper as part of a Doctoral and Early Career Colloquium, a day-long session which included panels on publishing, developing an academic career, and navigating scholarly life.
Fabulous to present my work at the FINT conference on trust research in the lovely Swiss setting of St. Gallen. Great questions and comments #gruezifint2019; @iccs_bham. https://t.co/W3WeK5FQUa
The conference was hailed a great success, bringing together a rich disciplinary mix of Business Studies, Management and International Relations to address the challenging issue of developing and retaining trust in the modern global world.
More photos with the trust researchers from @unibirmingham @iccs_bham presenting their research at #gruezifint2019 in St. Gallen- @DrEszterSimon, Neve Isaeva and Mark Saunders. #trustresearchbuddies pic.twitter.com/wbDkr58frD