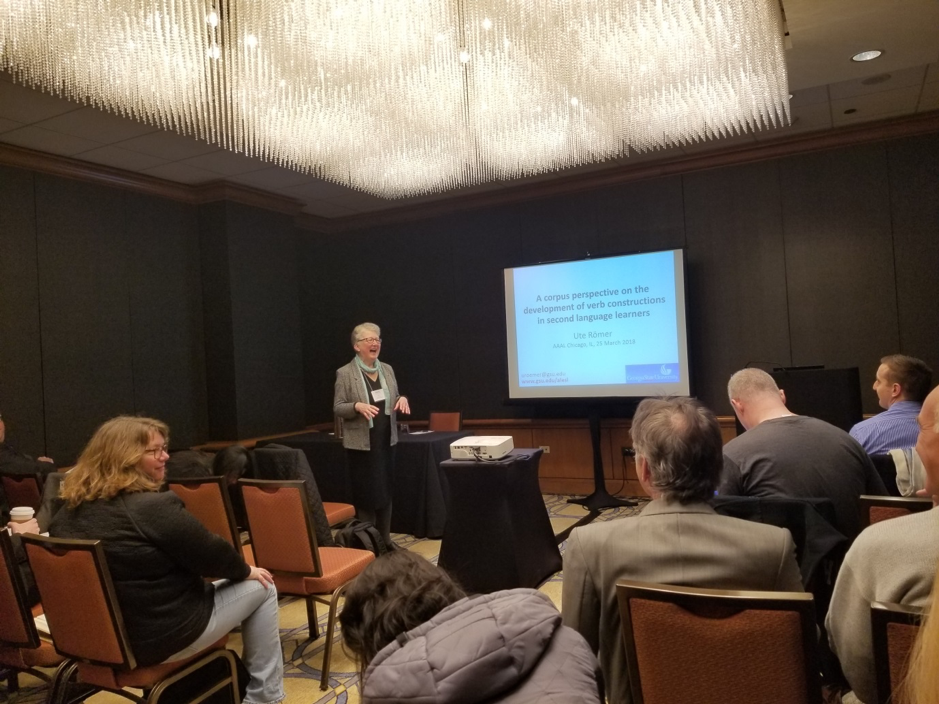 The International Journal of Corpus Linguistics showcases a great deal of Birmingham research this month. The newly published 3rd issue of volume 24, edited by Susan Hunston and Florent Perek, welcomes five contributions on the topic "Constructions in Applied Linguistics".
These articles explore how the principles of construction grammar, and the concept of construction in particular, can be profitably used in various areas related to corpus-based applied linguistics, such as second language acquisition, discourse analysis, or language pedagogy. This issue arose out of the colloquium "Constructions in Applied Linguistics: Innovation and Application of Corpus-based Construction Grammar" convened at the AAAL conference in Chicago in March 2018. It includes papers by Nick Groom, Susan Hunston, Amanda Patten, and Florent Perek, from the Department of English Language and Linguistics, complemented by two other contributions by Ute Römer (Georgia State University) and Stefan Gries (University of California at Santa Barbara). Pascual Pérez-Paredes (University of Cambridge) wrote a blog post about the colloquium.
The issue is available in electronic version from the publisher's website.