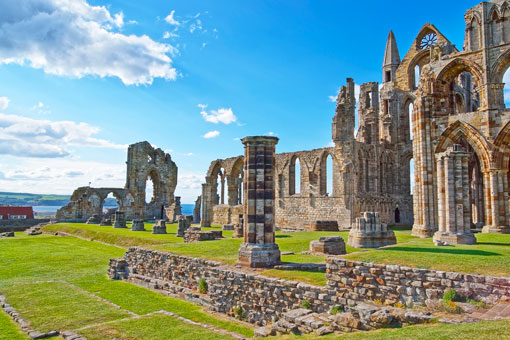 Postgraduate students studying at the Ironbridge Centre for Heritage at the University of Birmingham have the opportunity to gain practical management skills within the context of Heritage through the unique 'Heritage Management Practices' module.
The module explores the range of practical and professional skills that are required in running a heritage site such as fundraising, marketing, people management, digital media and social networking.
The module is a core component of the MA International Heritage Studies programme and an optional module within the World Heritage Studies programme.
We caught up with the Module Leader to find out more about the module.
A. "This module introduces students to key issues in the management and day-to-day running of a heritage site. Students hear from leading heritage practitioners who lecture on issues ranging from visitor experience and operations management to social media marketing and financial planning. They also benefit from hands-on-seminars on 'Branding', 'Diversity', and 'Workforce Management' where they design new marketing slogans, pitch ideas, solve problems, and create poster presentations. The module seeks to deliver core skills in business management and marketing within the context of museum and heritage attractions."
A. "Students will be able to develop new skills in museum and heritage management. They will gain skills in marketing and branding for heritage purposes, fundraising and financial management, operations management (for example, learning about the role catering and retail play in the heritage industry), events and project management, and leadership. By the end of the module they will have a good understanding of how to manage a heritage site and will be able to effectively plan a new museum or heritage attraction."
A. "The highlights of this module include the opportunity to hear from, and ask questions of, leading heritage practitioners. For example, our partners at the Ironbridge Gorge Museums Trust come on campus to discuss retail, catering, and marketing at the Ironbridge museums. In addition, students have the chance to partake in hands-on group activities such as thinking up unique museum branding and social media strategies and responding to real problems affecting the museum and heritage sector. Students also have fun visiting our three on-campus museums and coming up with recommendations for re-branding and new exhibitions. This module is interesting because it involves partaking in fun group work while developing transferable skills and problem-solving abilities."
A. "At the end of the module, students will write a 4000 word assignment proposing a new heritage attraction. The students will be assessed on their ability to think through the practicalities of designing and implementing this attraction such as financial implications, marketing strategy, workforce, and publicity. As a result, they will develop an understanding of the core principles of business management and marketing."
A. "Students will gain valuable transferable skills in this module, including event management, financial expertise, project management, and marketing and social media skills. They will also develop skills specific to the heritage industry, including the ability to manage financial resources in order to create a new heritage attraction or project. They will be able to develop and deliver marketing plans in a museum context and will have the knowledge to effectively contribute to planning for the sustainable future of heritage attractions in the UK and globally. In addition, through group-work activities they will develop excellent team-working and problem-solving skills and build on their written and communication skills. Students taking this module have gone on to work as visitor experience assistants and museum marketing managers and this module equips them with the skills to contribute to distinct areas of the heritage industry."
Caroline Watkinson is the departmental lead for Distance Learning Students at the Ironbridge Centre for Heritage where she teaches modules on Heritage Interpretation, Heritage Management Practices, and the Study Week. She specialises in Religious Heritage, Queer Heritage, and the History of Dark Tourism.
ICH offers two flagship MA programmes:
Find out more about the unique range of programmes and modules on offer within the Institute over on our course pages.
Explore the unique range of modules available on these programmes over on our course pages