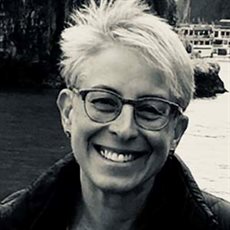 During the upcoming REF 2021 assessment phase, the role of sub panel chair is pivotal in ensuring consistent assessment standards within their sub-panel. The chair will also play a key role in engaging with the UK higher education sector on the REF.
Professor Lowndes will bring to the role experience as deputy chair to the sub-panel in REF 2014, and significant experience in managing research in higher education. She has previously held roles including pro-vice chancellor for research and as head of school. Vivien's research is interdisciplinary, reflecting an academic background in sociology and development studies, as well as politics.
The new appointment follows the resignation of the previous chair, Professor Charlie Jeffery, upon his appointment as vice-chancellor at the University of York.
Dr Kim Hackett, REF Director, said: 'Professor Lowndes will bring considerable experience and expertise to the role, and I am delighted to welcome her as chair. I look forward to working with her as we approach the next crucial phase of the exercise.'
Commenting on her appointment, Vivien said: 'I am delighted to take on the role of chair of the sub-panel for Politics and International Studies. I'd like to thank Charlie Jeffery for guiding us so effectively through the criteria setting part of the REF process. I look forward to taking on the challenge ahead, working in collaboration with other sub-panel members.'
Notes
The four UK funding bodies are Research England, the Scottish Funding Council, the Higher Education Funding Council for Wales and the Department for the Economy, Northern Ireland.
The appointment was made by the chief executives (or equivalent) of the four UK funding bodies, after taking advice from the main panel chair based upon the original appointment criteria and an additional criterion of sub-panel experience during the first part of the REF 2021 process.