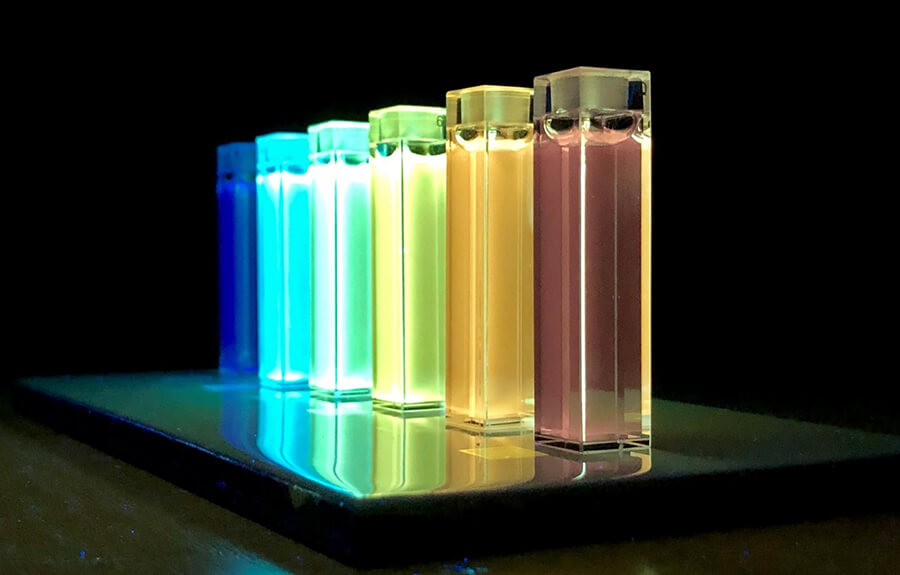 A group of scientists at the University of Birmingham, led by Professor Jon Preece (Chemistry) and Dr Alex Robinson (Chemical Engineering), have been shortlisted by the Royal Society of Chemistry for this year's prestigious Emerging Technologies Competition for developing a new family of fluorescent, photoconducting organic liquid crystalline materials.

Preece and Robinson won through the 3 rounds of the ICURe (Innovate funding scheme) in 2018 to secure £210k to enable them to establish a spin-out company – ChromaTwist – to exploit these new materials. These materials have the potential to disrupt several technology sectors, from bioprobes used to investigate cell functions, through to security inks, OLEDs found in our smart phone screens and flexible organic photovoltaic devices.

Professor Preece said: "Chromatwist has established, in the last six months, collaborative links with three multinational companies from across the healthcare, organic electronics and security ink sectors, and is in discussions with two other multinational chemical companies."
He added: 'It has been an amazing journey so far in such a short time, and I would like to thank staff from across the University who have helped us get to where we are, and in particular the University of Birmingham Enterprise team, and Dr Francesco Colacino who guided us through the ICURe process to win our first investment'.
The Emerging Technologies Competition is the Royal Society of Chemistry's annual initiative for early stage companies and academic entrepreneurs who want to commercialise their technologies to make a global impact.
Now in its seventh year, the competition brings cutting edge science to the real world for the benefit of society. Over the years winners have gone on to raise a combined total of over £32m in equity investment and grant funding, one has announced a £28m trade sale. Winners have also expanded overseas, entered commercial contracts, conducted clinical and industrial scale trials, and collectively doubled their number of employees.
The finalists will showcase their technologies to a panel of judges and live audience on 28 October 2019 at the RSC's Chemistry Means Business 2019 event.