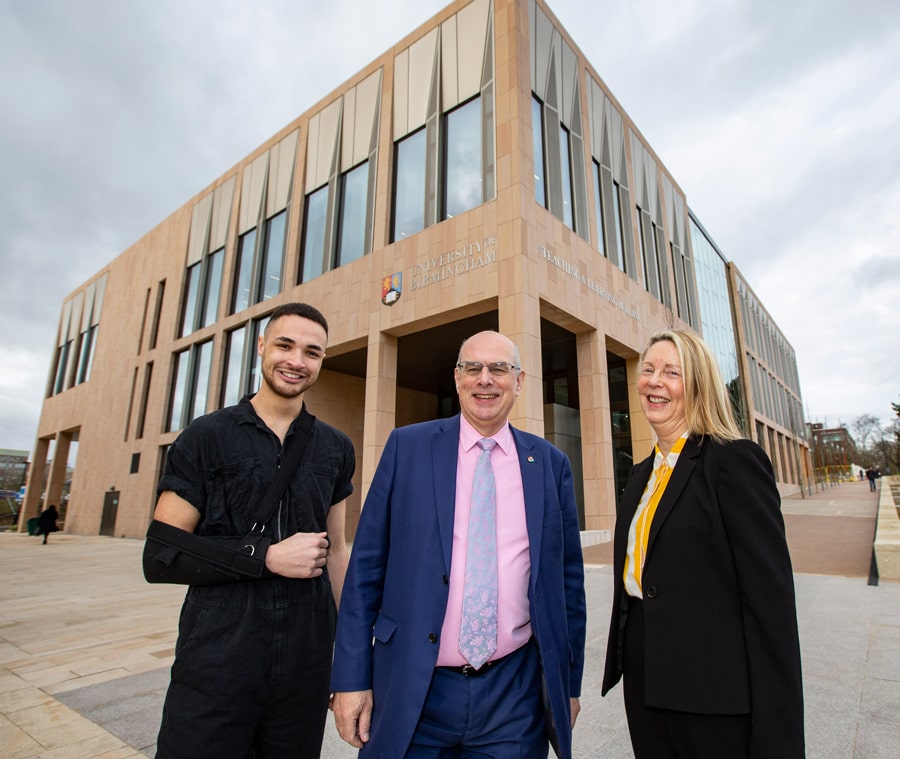 A state-of-the-art teaching and learning facility has played host to more than 40 inspiring lectures and hundreds of staff and students.
The purpose-built Teaching and Learning Building consists of a 500-seater lecture theatre, an interactive 250-seater lecture theatre, 10 30-seater seminar rooms, more than 500 study spaces and a café.
It is part of the University of Birmingham's commitment to provide the best facilities for undergraduate and postgraduate students.
UoBe Enlightened was a celebratory event which took place on Wednesday 29th January, bringing staff and students together to hear 15-minute talks from some of the University's leading academic voices. Proceedings were begun by Vice-Chancellor Professor Sir David Eastwood, who talked about the French Revolution.
Later, he said: "The Teaching and Learning Building is at the heart of a capital plan that prioritises academic and teaching facilities. We are committed to give our undergraduate and postgraduate students the best place to carry out their studies. I believe this is the kind of building in which people will discover their gifts and demonstrate their perseverance and confidence as they achieve their aspirations."
Throughout the design and construction of the building, the architects and construction company worked closely with students and teaching staff to ensure it would meet their needs. As result, it provides diverse and accessibly spaces for all.
The building was constructed by Willmott Dixon. Nick Gibb, Deputy Managing Director of Willmott Dixon, said: "It was great to see so many students using the new facility on the day it opened in just the way that we had imagined. It's no ordinary learning facility, with an iconic crystal structure forming the centrepiece of the building. This is now home to two lecture theatres seating up to 750, offering students a real world-class learning experience. Made up of 730 bespoke sizes of glass, we created this structure with an innovative approach to digital construction technology."
BDP Architect Svetlana Solomonova said: "The key feature of the new building is a flow of space around an exciting conical volume known as 'the crystal': An array of seminar and self-directed learning spaces warp around the central lecture theatres and are designed to encourage students to inhabit the building beyond the formal timetable, promoting University of Birmingham's idea of a 'sticky' campus."
Other partners who contributed to the project include: Robinson Low Francis, Turner and Townsend and Steven Barnsley Associates.
For further information please contact Head of Communications and Engagement (Infrastructure) Sally Brooks on +44 (0)121 414 3984.