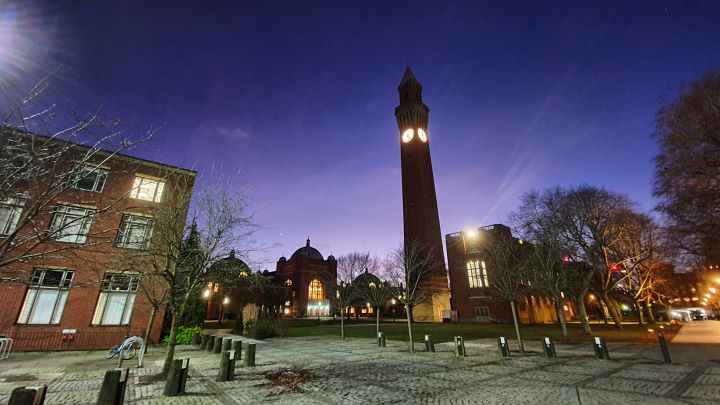 The University of Birmingham maintains its place among the top 50 places in the world to study in seven subjects, according to a prestigious global survey of universities.
The QS World University Rankings by Subject 2020 again confirm that Birmingham delivers a Top 50 education to students in: Sports-related subjects, Dentistry, Theology, Divinity & Religious Studies, Development Studies, English Language & Literature, Education and Social Policy & Administration.
Birmingham has a further 17 subject areas ranked in the Top 100, including Mechanical Aeronautical & Manufacturing Engineering, Modern Languages, Psychology, Law, and Medicine.
The 2020 subject rankings demonstrate the University of Birmingham's strength across a number of subject areas, with 24 subjects ranking within the world top 100.
Professor Kathy Armour, Pro-Vice-Chancellor (Education) said: "We deliver the highest quality academic experience at the University of Birmingham, stretching and challenging our students with an outstanding research-intensive education. This latest survey of more than 1,300 universities world-wide underscores our reputation as a destination of choice for those wishing to secure a top-flight career in many areas.
"With 24 subject areas in the top 100 – six of those in the top 50 and sports-related subjects in the top 10 – the rankings reflect the strength and breadth of our world-leading research and education. The survey recognises Birmingham as a place for leading scientists, professionals and students who want to be involved in world-class research and achieve a degree that will enhance professional opportunities around the world."
This year's rankings cover 48 academic disciplines, in each of which over 1,300 universities are assessed. If the institution both offers the subject and produces a sufficient number of research papers it will be given a score.
From these scores, a ranking table is produced to display anything from the leading 50 to the leading 500 institutions by subject. The rankings are compiled using indicators selected to assess institutions' international reputation in each subject area, plus research impact.
The 2020 results draw on the opinions of more than 94,000 academics and 44,000 employers, alongside analysis of millions of research papers and research citations.
Jack Moran, QS Spokesperson, said: "In ranking in 39 of our 48 subject tables, the University of Birmingham reiterates its status as an outstanding comprehensive university.
"With its programs achieving an average score of 87/100 for our research impact indicator – significantly above the global average – our tables also illuminate the high quality of academic inquiry taking place at the university. Furthermore, with 11 of its departments scoring above 75/100 for our measure of graduate employability, we also find evidence of the high regard in which Birmingham's graduates are held by employers across the world."
"QS congratulate all at the University of Birmingham on their performance in this year's edition of the QS World University Rankings by Subject, and for their sterling contributions to international knowledge production and student success."