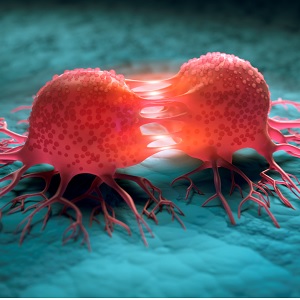 University of Birmingham spinout Revitope Oncology Inc has announced a $10m investment from leading Chinese biopharmaceutical company Junshi Biosciences.
The $10m direct equity investment, in exchange for 9.9% of total Revitope Oncology shares, is in addition to milestone and upfront payments of up to $800m plus tiered royalties agreed in a collaboration announced in July 2020, which will allow Revitope to leverage its proprietary protein engineering platform and Junshi's novel antibody components to deliver first-in-class precision cancer therapies.
The Revitope technology, known as the T-cell engager antibody circuit (TEAC), splits antibodies into two halves, and programmes each half to recognise a different antigen. These halves are inactive until they encounter a cancer cell that expresses both antigens, when they reunite and direct an immune response towards the target cell.
Targeting two antigens rather than one provides a unique 'tumour-specific address' for solid tumours and therefore avoids the unwanted toxicities in healthy tissues that are common side effects with many cancer therapies.
Revitope originated as a spinout created by the University of Birmingham and Cancer Research UK, the largest cancer charity in the UK.
The company was formed in 2014 to develop a separate technology that evolved out of a programme of research initiated in 2010 at the University. It has been successful in developing further technologies, and attracting major research and commercial talent as well as significant investment. Its staff of 21 people now work out of its headquarters in Cambridge, MA.
The University of Birmingham continues to support the translation of promising targets, diagnostics and therapeutics for cancer, through an on-going collaboration with Cancer Research Technologies, the commercialisation arm of Cancer Research UK.
ENDS
For more information contact: Ruth Ashton, University of Birmingham Enterprise, email: r.c.ashton@bham.ac.uk.
About University of Birmingham Enterprise
University of Birmingham Enterprise helps students and researchers turn their ideas into new services, products and enterprises that meet real-world needs. We also support innovators and entrepreneurs with mentoring, advice, and training and manage the University's Academic Consultancy Service.
About Revitope Oncology Inc
Revitope Oncology Inc is a privately funded cancer therapeutics company with a focus on innovative tumor-specific antibody based biotherapeutics. Based in Cambridge MA, the company has conceived, engineered, patented and pre-clinically tested novel classes of bispecific antibody therapeutics designed to enable tumor-specific immunotherapy with approved therapeutic efficacy and safety.